Meet Our Compassionate
& Responsible Pet Care Staff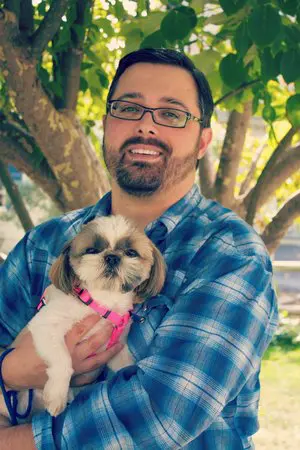 Ted Teller
Owner
Ted's passion for animal care began in 2005 when he started fostering homeless animals through the MSPCA. In 2012, after a career in healthcare client service management, Ted decided he did not want to spend his days at a desk anymore. Instead, he wanted to combine his commitment to client services with his love of pets and founded Above & Beyond Pet Services. His vision was to offer a service that felt personalized, one that was there when you needed them with employees that would build a relationship with your pet. Ted believes in hard work, doing what is right, and helping people and pets in any way he can. Continue reading for more information about the Above & Beyond Pet Services team.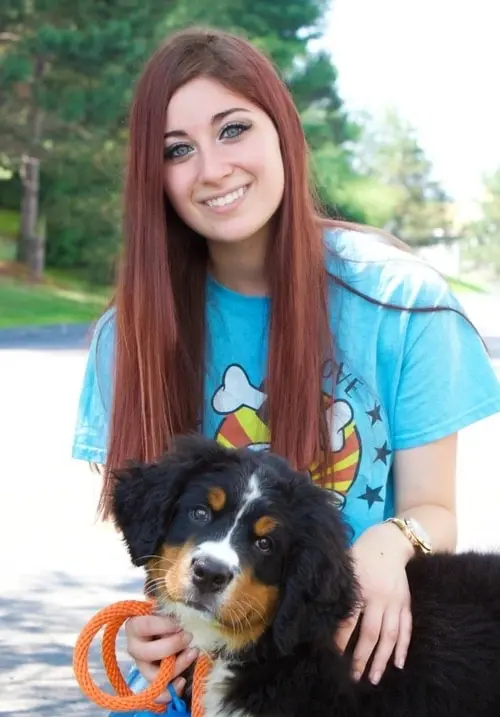 Rachel
GENERAL MANAGER, BELMONT
Rachel has enjoyed the company of animals her whole life and owns two lovable bunnies. She decided to pursue her passion for animals and is currently pursuing her degree as a Veterinary Technician.
Sarah
GENERAL MANAGER, ARLINGTON
Sarah has always had a passion for animals. She started out by simply taking over all of her brother's pets from cats and mice to catfish and sharks. In high school, she started her pet sitting career by watching friends' dogs and quickly confirmed animals were going to be her career path in life. She graduated from Mount Ida College with a Bachelors in Veterinary Technology but decided medical wasn't the direction she wanted to go at this point in life. Instead, she went into daycare management and dog training and found her passion in training behaviorally challenged dogs. Ironically enough, Sarah does not have a dog of her own but a very sassy cat named Melody!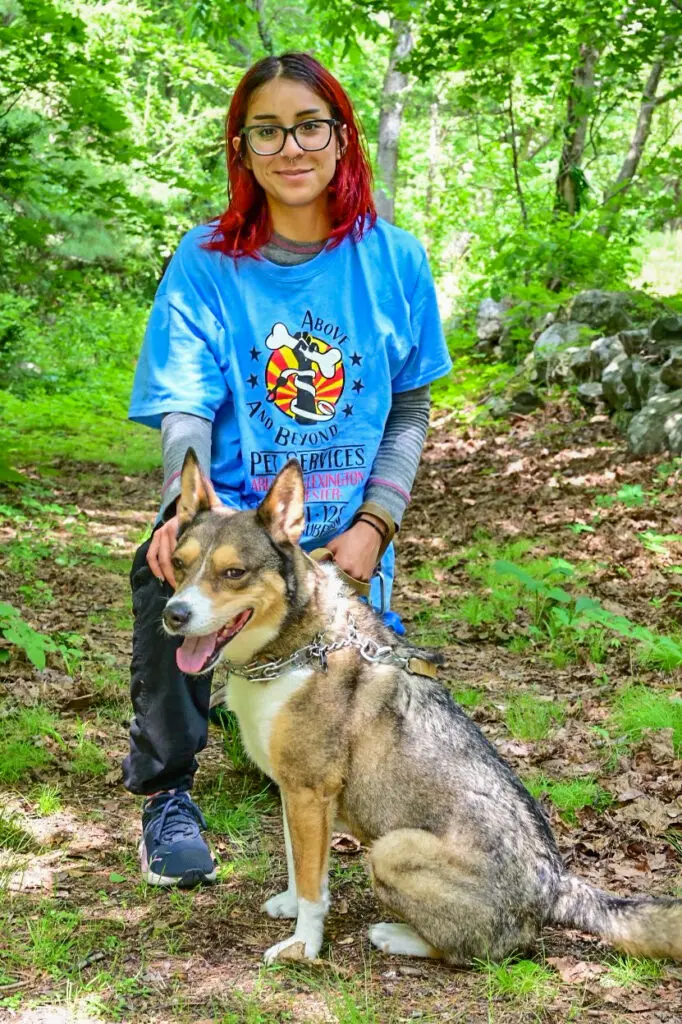 Ana
Weekend Lead
My name is Ana and some of the things I enjoy most are : learning about / spending time with animals, plants and the environment. Growing up I have always been fascinated by animals especially dogs and cats. I currently have a French bulldog named Booger. I also share two elderly chihuahuas named taco and chimichanga with my family members. During my free time I like to tend to my gardens and pick up litter from the streets .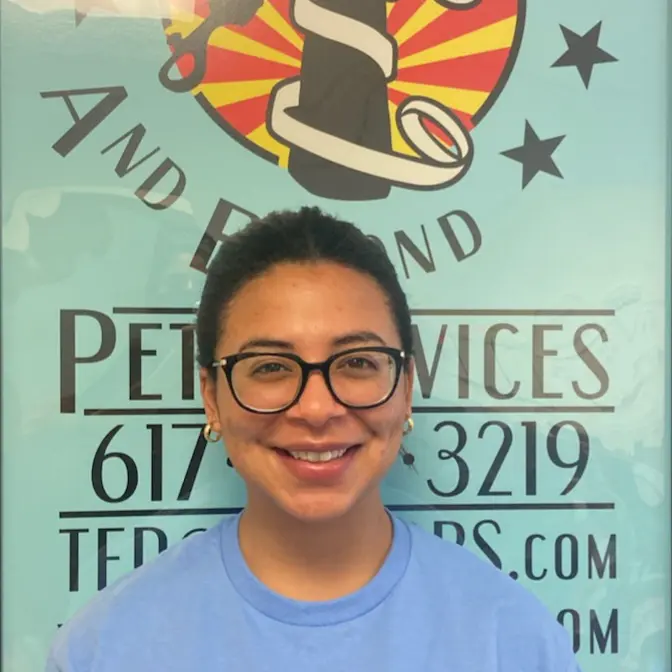 Espy
Weekend Lead
Espy has only ever had animal siblings. Her and her family have the blessing of owning a livestock rescue where she gets to care for them all. At home she has 7 goats, 6 dogs, 2 cats, a parrot, a miniature horse, and too many chickens to count. As an adult, Espy has 2 furry babies of her own: Benny and Quetzali.Espy loves all animals, no matter what shape, size, or species. She sees the unique personalities in each one and is committed to giving your furry babies the best care they can have.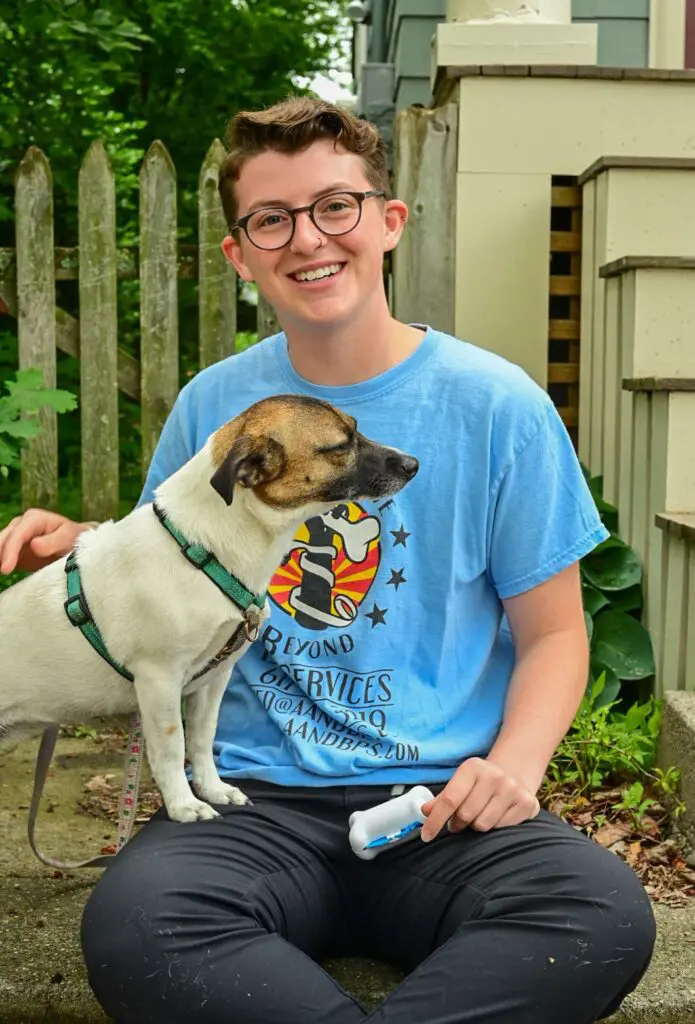 Forrest
Weekend Lead
Forrest has loved animals his whole life, and has three cats at home: Twix, Wally, and Phoxbo! He is currently studying at MassBay for his associates in environmental science. Forrest brings love and attention to his animal care.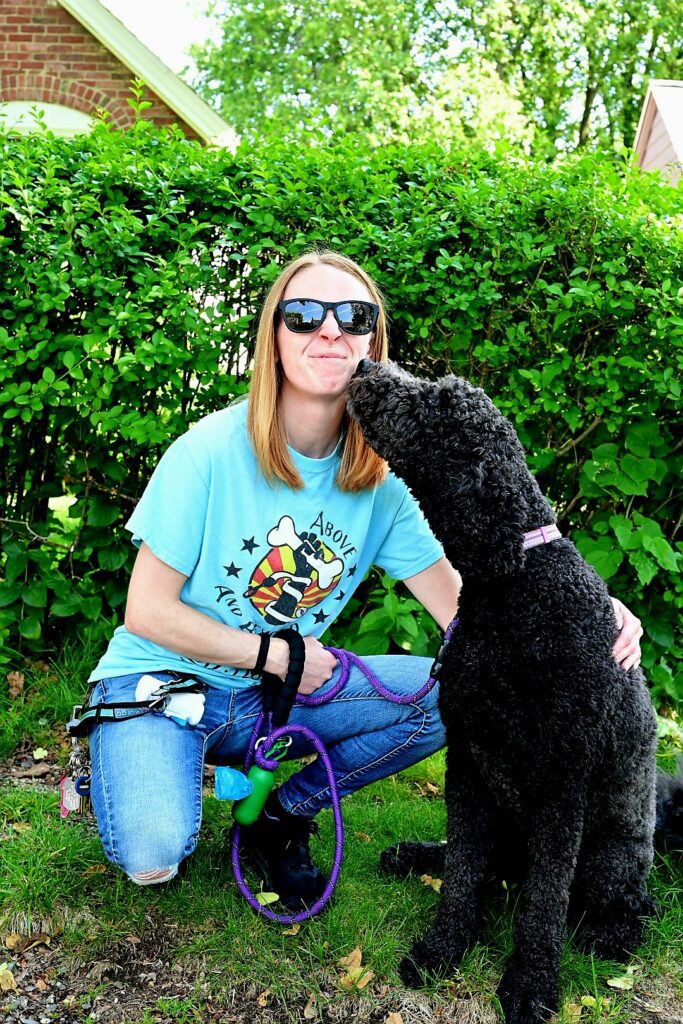 Krystal
Weekend Lead
Krystal was born and raised in Waltham and grew up with cats for most of her life. As a kid, she wasn't allowed to have a dog, so she spent much of her time walking her friends' and neighbors' dogs. She has always wanted to pursue working with animals, and she is finally fulfilling that long desire!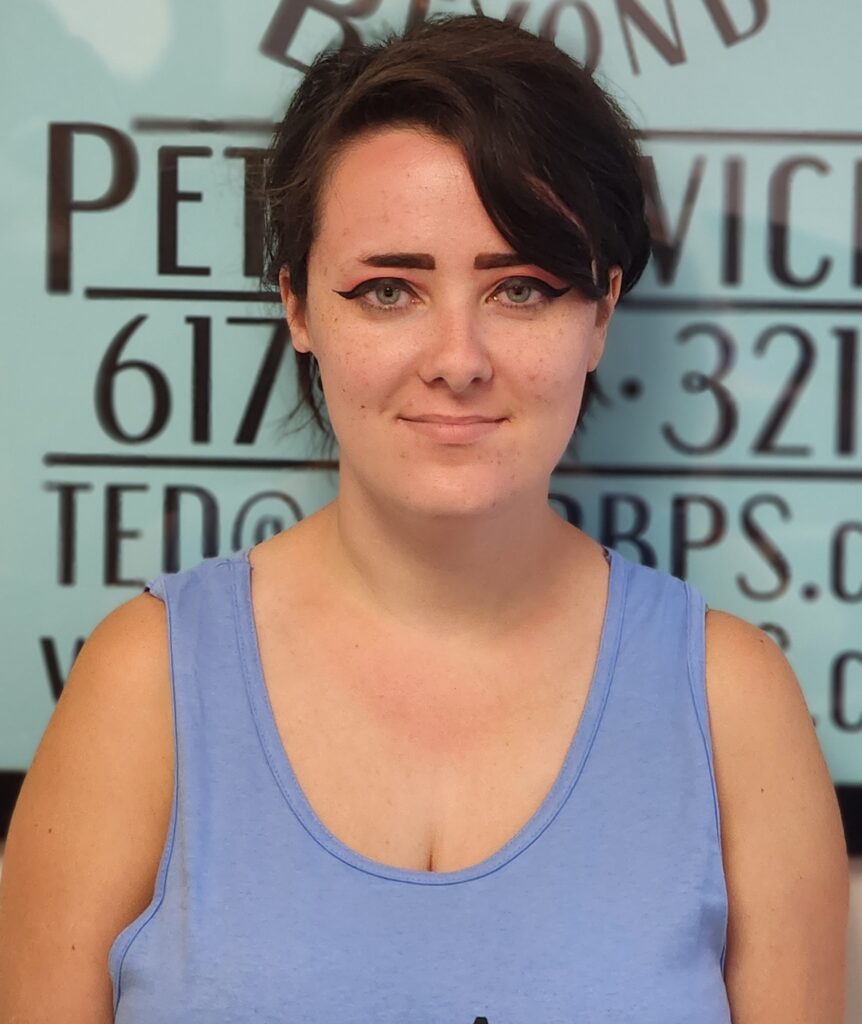 McGee
WEEKEND LEAD
McGee is a Massachusetts native with a lifelong love for animals. They've grown up with dogs, cats, and rabbits, and is a proud parent to a Maine Coon named Link! They have experience pet sitting for animals of all kinds, from mammals to reptiles alike. McGee is more than excited to meet your wonderful pets and give them the utmost care and attention. When they're not on the job, they can be found animating, sculpting, illustrating, or fulfilling their cat's every need!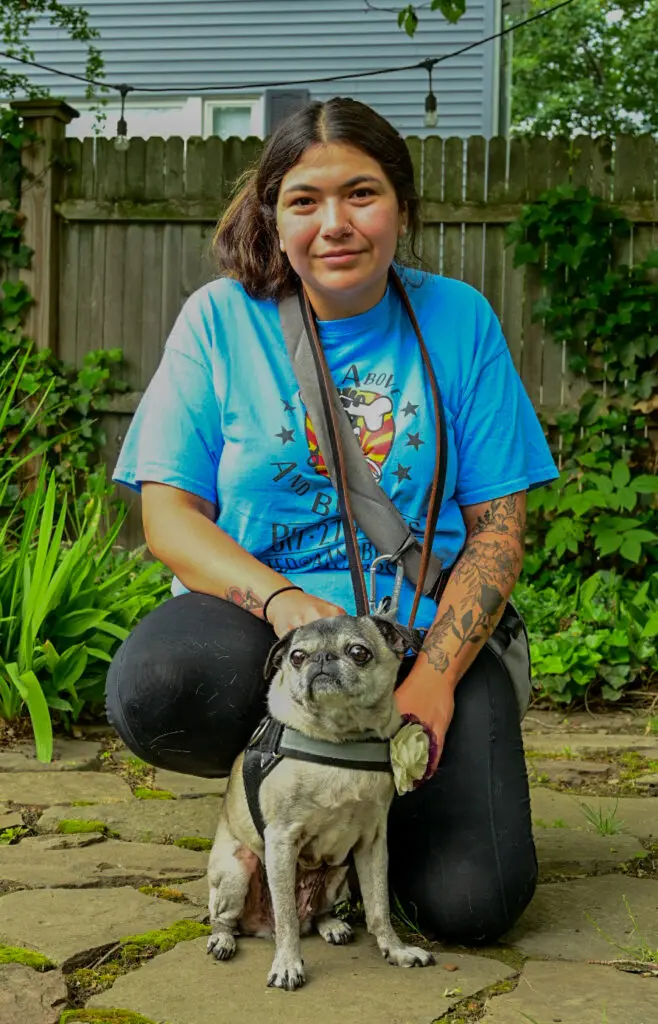 Sophia
WEEKEND LEAD
Sophia grew up in Woburn surrounded by animals. From cats, snakes, dogs, rabbits, and guinea pigs. Growing up her father would take her to work at the local animal clinic where she would play with the animals. With growing up surrounded by animals it was no secret she'd end up working in animal care. Some of Sophia's hobbies include reading, photography, and drawing.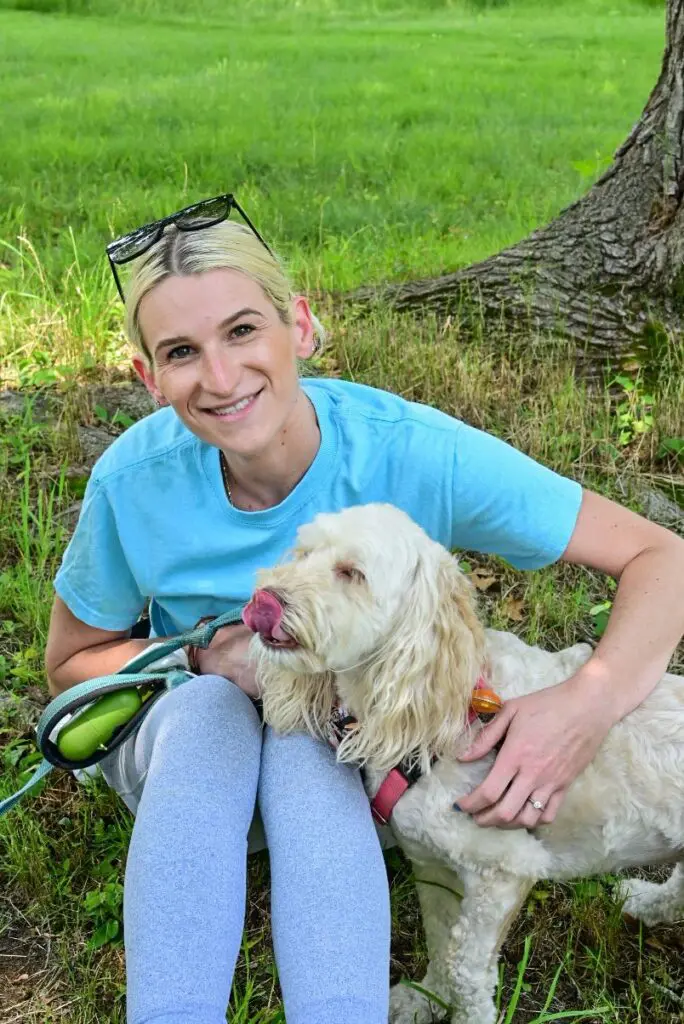 Stephanie
Weekend Lead
Stephanie has always been an animal lover. Throughout her life, she has fostered many dogs of all breeds and sizes and grew up loving and caring for any animal that came her way. At home, she has an 8-year-old German Shepherd named Gemma and a 4-year-old hedgehog named Sonic. In her spare time, Stephanie can be found painting and also loves traveling with her family. She has such a loving nature and natural caregiving tendencies that show every time she is around both people and animals.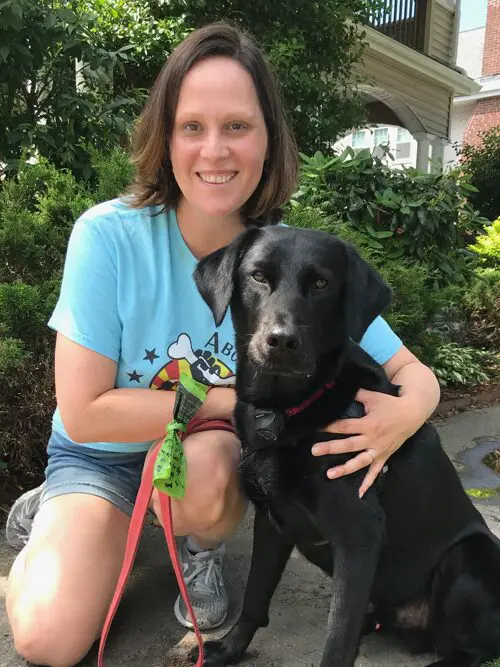 Aleks
Caregiver
Aleks has a great passion for all kinds of animals. Originally from Poland, she grew up in a house with a dog, cats, multiple fish tanks, and a bird! Each summer, she vacationed in the lake region, where she developed a greater love of nature and its creatures. Since moving to the United States, her house has always been full of beloved furry friends. Currently, two wonderful cats are a part of her pack. She enjoys being able to fulfill her passion for taking care of all creatures, big and small.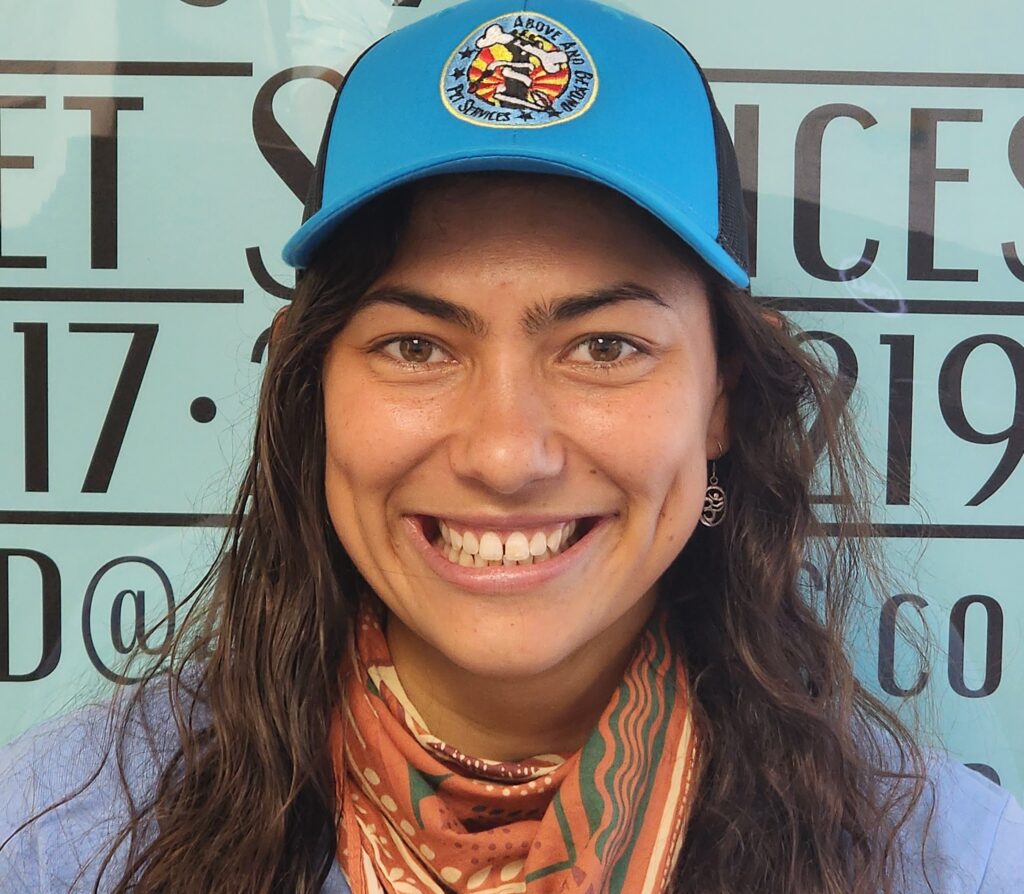 Alexandra
Caregiver
Alexandra is an animal and plant lover at heart and has had quite an array of pets throughout her life from saltwater fish to dogs to guinea pigs. In college she continued with her love of animals and science studying monarch butterfly movement and edible insects. In her free time she loves to sew, trail run, and spend time with her chickens. She is very excited to meet you and your pets!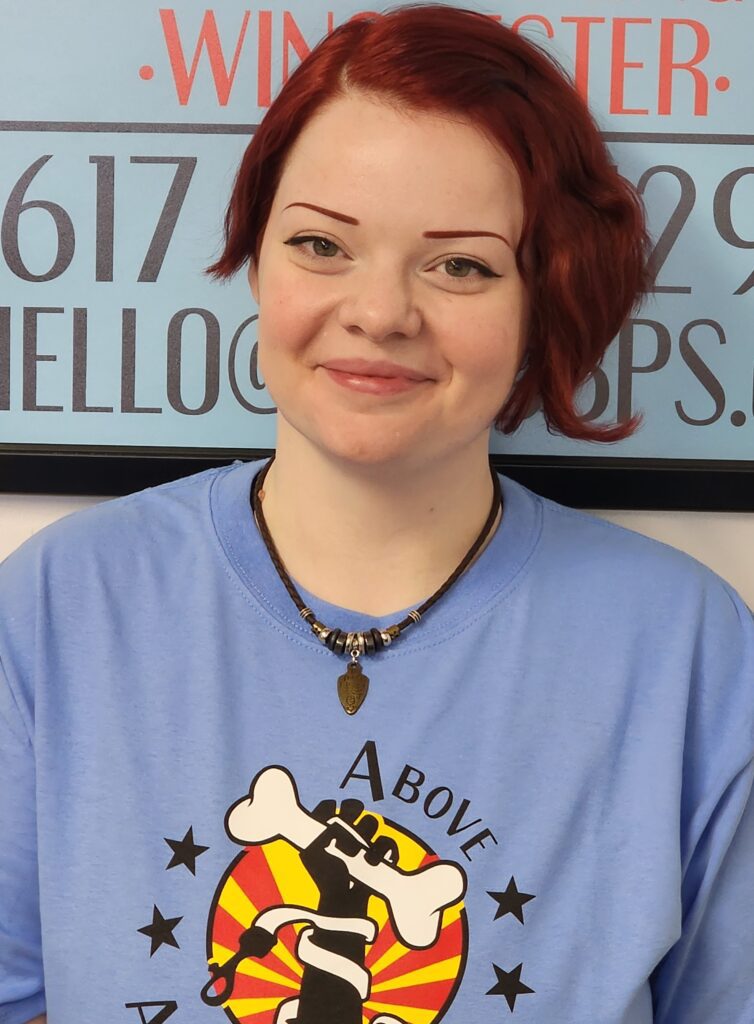 Angie
Caregiver
Angie's whole life has been spent around animals and this is how she prefers it. Whenever one is not in her immediate vicinity, she is still always thinking about them. On breaks she can be found editing silly videos on her phone of her dachshund-min pin mix Odie's goofy antics. She now brings the knowledge and experience gained from several decades worth of pet companionship into her interactions with any and all new animal friends in her company.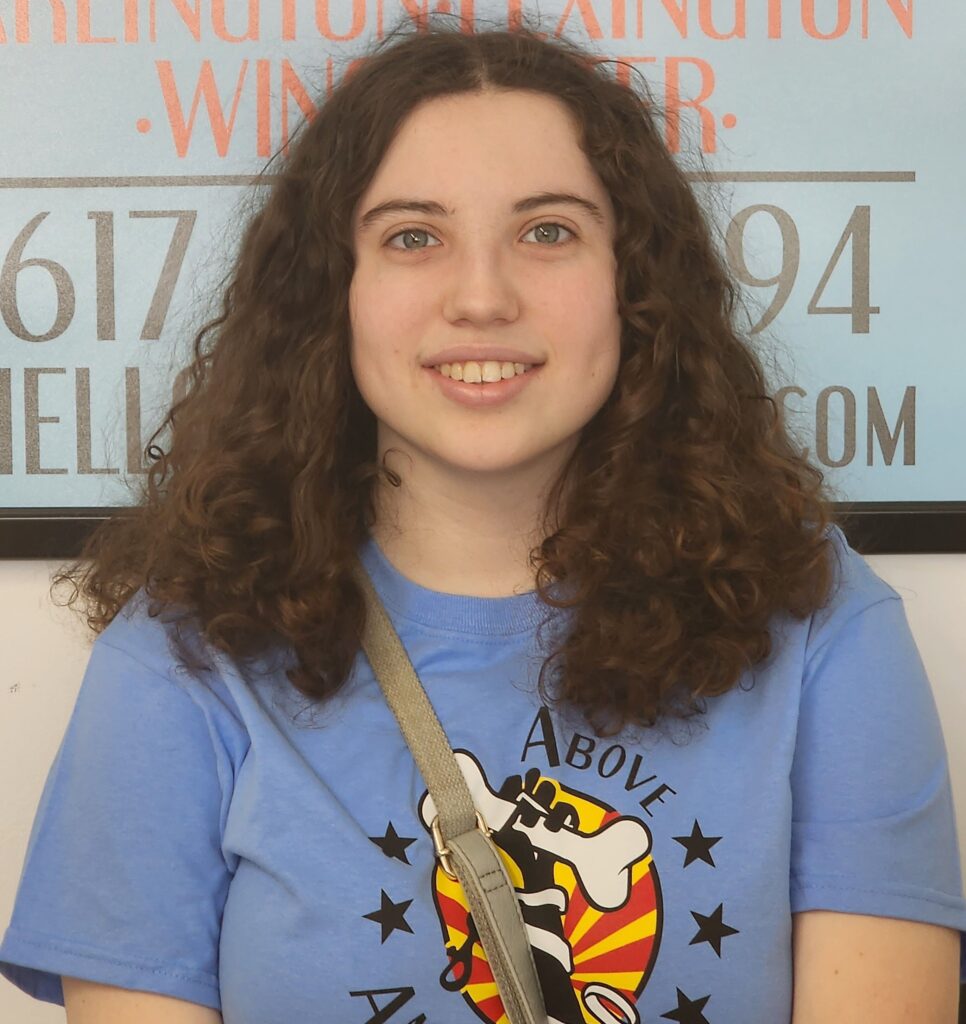 Anya
Caregiver
Anya has loved animals since she was little. Since her other passion, more wild critters, require a more hands off touch, she has loved a variety of household friends, from hamsters to chickens! She has even spent some time as a volunteer goatherd at the local Mass Audubon Sanctuary. She's excited to meet even more cuddly friends and give them the love they deserve!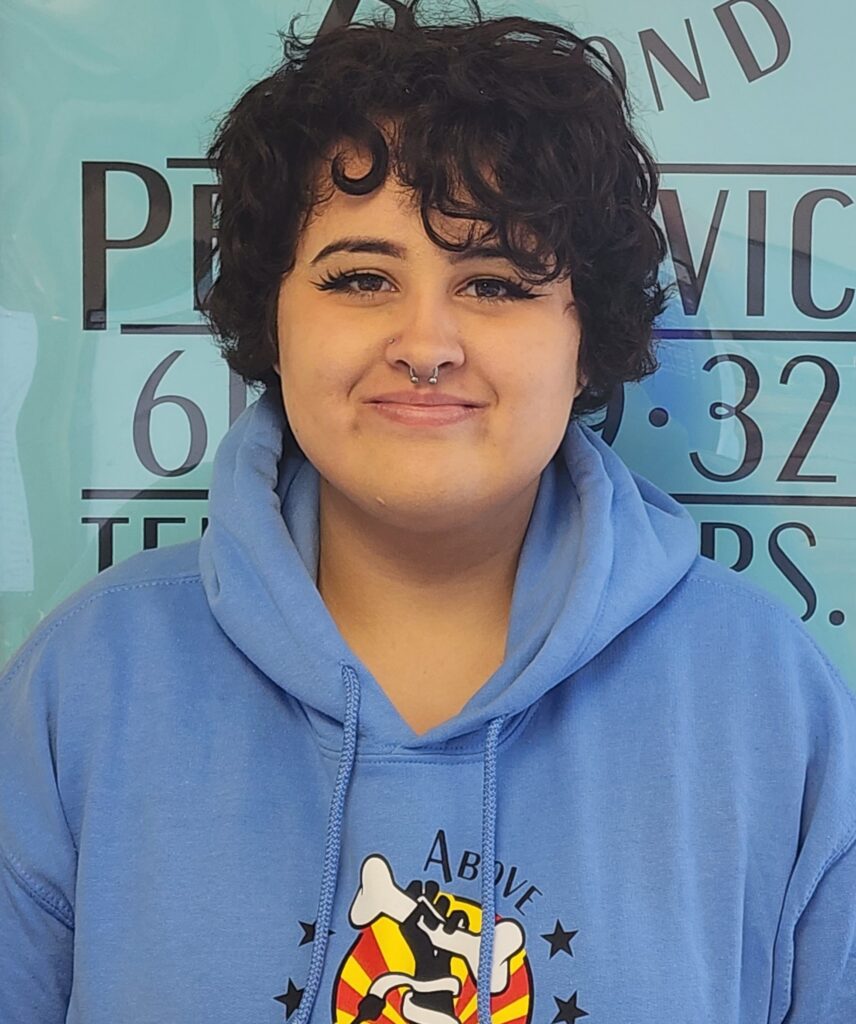 Ava
CAREGIVER
coming soon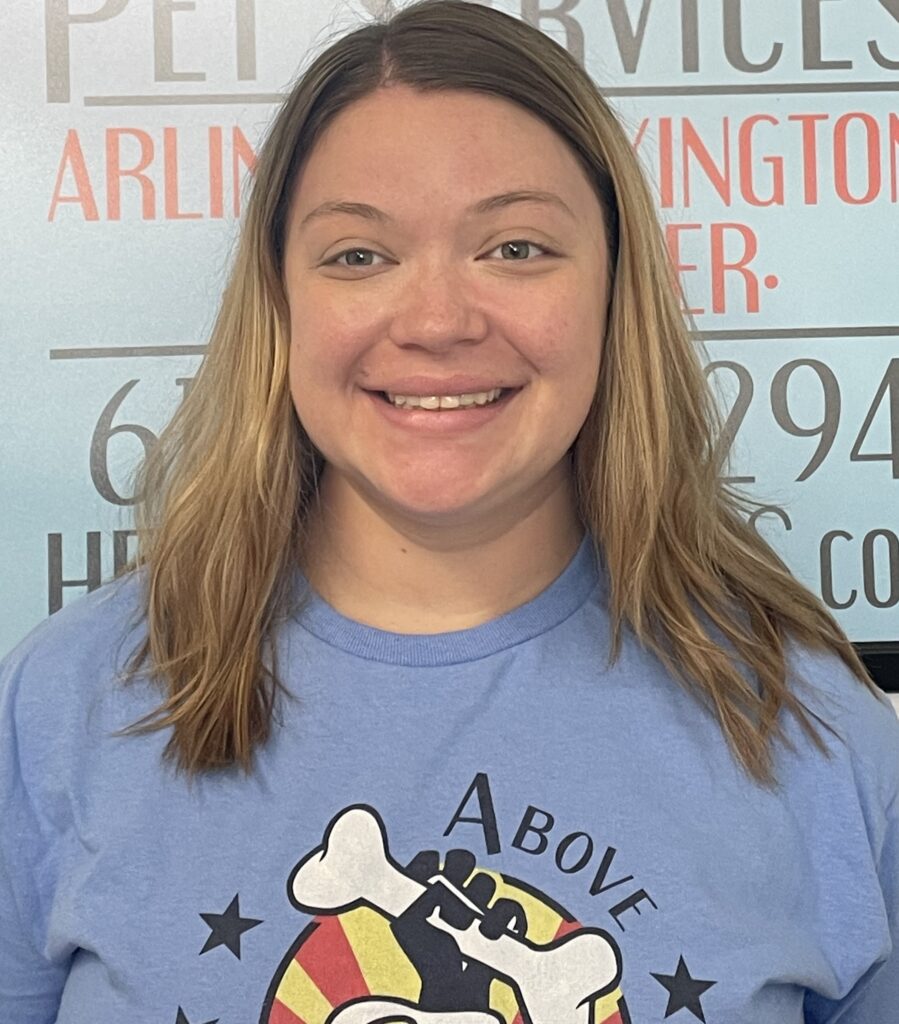 Becca
CAREGIVER
coming soon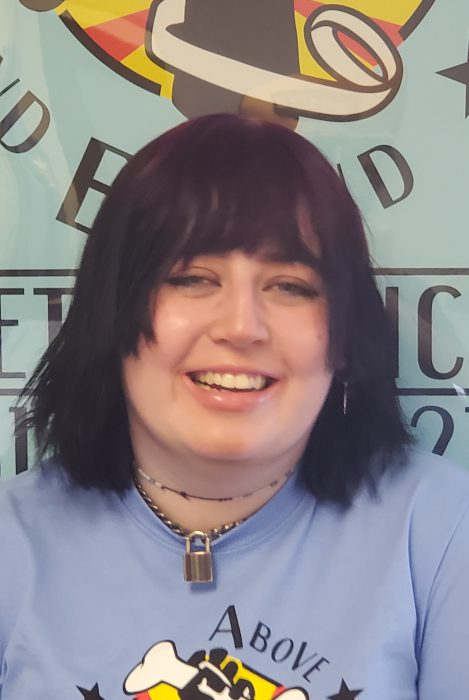 Chloe
Caregiver
Chloe's whole life has always involved dogs, and had them all growing up. Cambel, Miffer, Captain Cooper and Dixie. Present day Chloe still has Cooper. He's well over the age of 15 but doesn't show it at all, he still has the spirit of the little puppy. Dogs have always been a very important member of my family and will always be.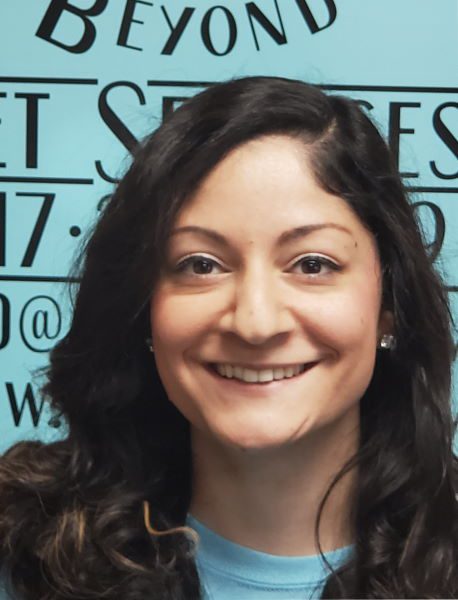 Christina
Caregiver
Christina, a Belmont native, grew up with guinea pigs, hamsters, and a long-haired Dachshund who she still adores and cares for today. She enjoys bonding with her aunt's Golden Retriever and three Tuxedo cats. She has always had a deep love and passion for animals and believes that pets are truly family members that deserve lots of love, attention, and care. She hopes to volunteer at different animal shelters in the future, as well as adopt multiple shelter dogs and provide them with a happy life. In her free time, Christina can be found performing music, teaching Zumba fitness, and taking ballroom dance classes.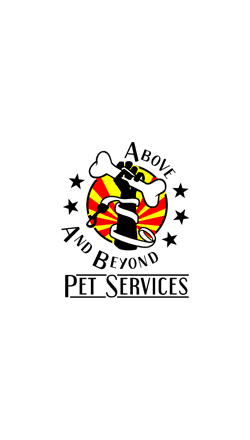 Damian
Caregiver
Coming Soon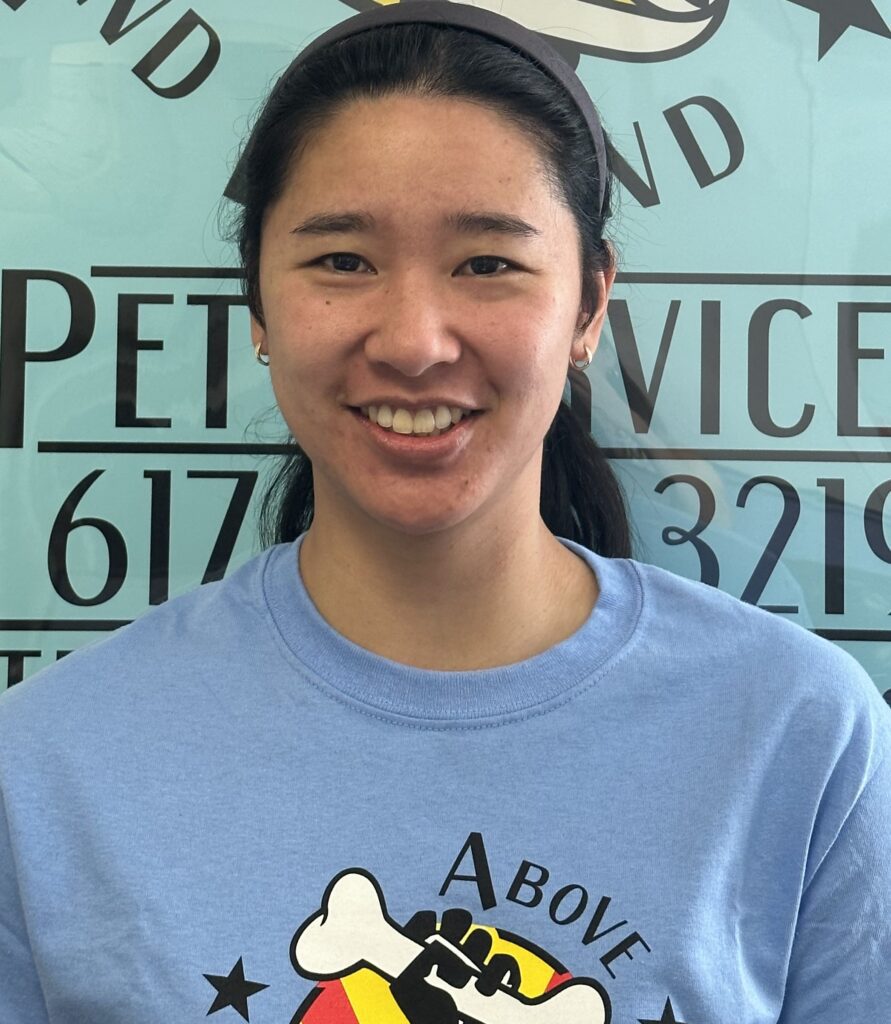 Dana
CAREGIVER
coming soon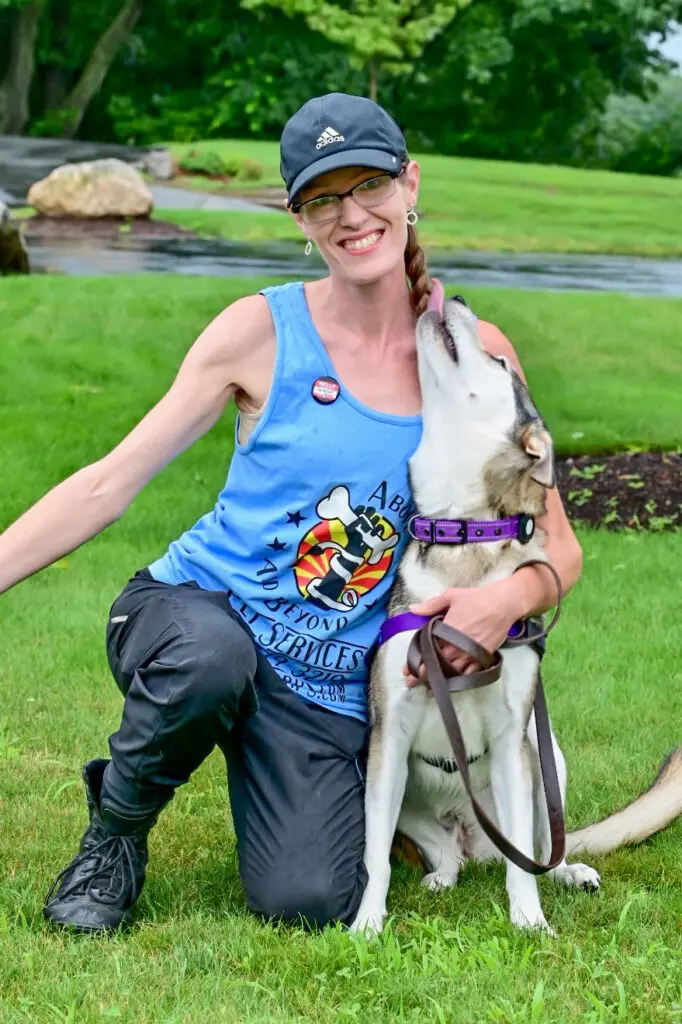 Denise
Caregiver
Denise comes from the pet industry with years of experience dog walking and pet care. Animals tend to like her regardless of their personalities. She enjoys working with dogs that need a leisurely walk or when tiring out a dog with boundless energy. Denise believes that it is important to take the pets individual personality and preferences into account when out for an adventure, or caring for them. Pets make Denise happy & her goal is that she does the same for them in return! 🤗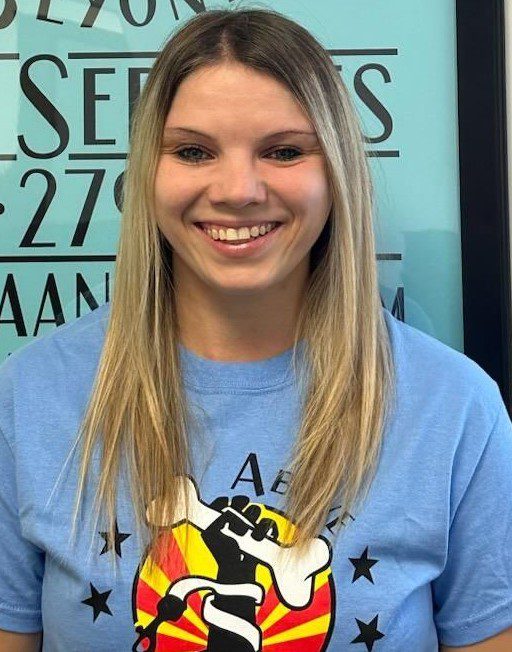 Elise
CAREGIVER
coming soon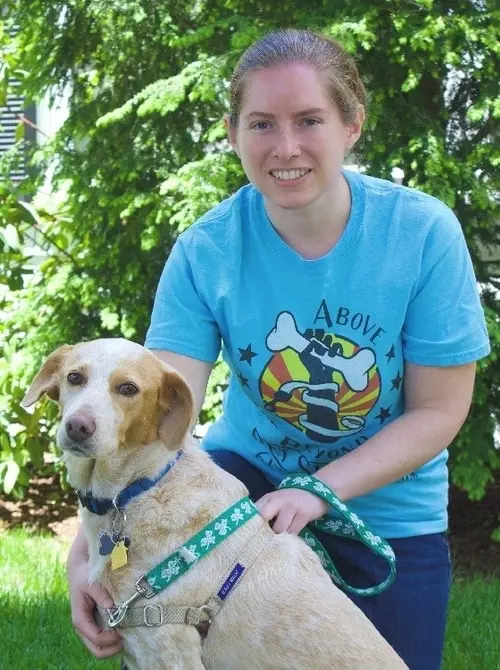 Jordan
Caregiver
After graduating from the University of Vermont in 2009 with a bachelor of science degree in Animal Science, Jordan moved to Massachusetts to work at the Franklin Park Zoo. At the zoo, She gained experience working with and training a variety of animals. Jordan continued to learn a tremendous amount about positive reinforcement training, as it is the only option working with exotic animals. A lifelong dog lover, she then decided to make the change to pet care. Jordan been caring for pets professionally for more than ten years. As a Karen Pryor Academy Certified Training Partner, she is continuing to care for pets and can now offer training services. Currently, Jordan offers private coaching and day training in Middlesex and Worcester counties in Massachusetts through her own company The Patrient Pup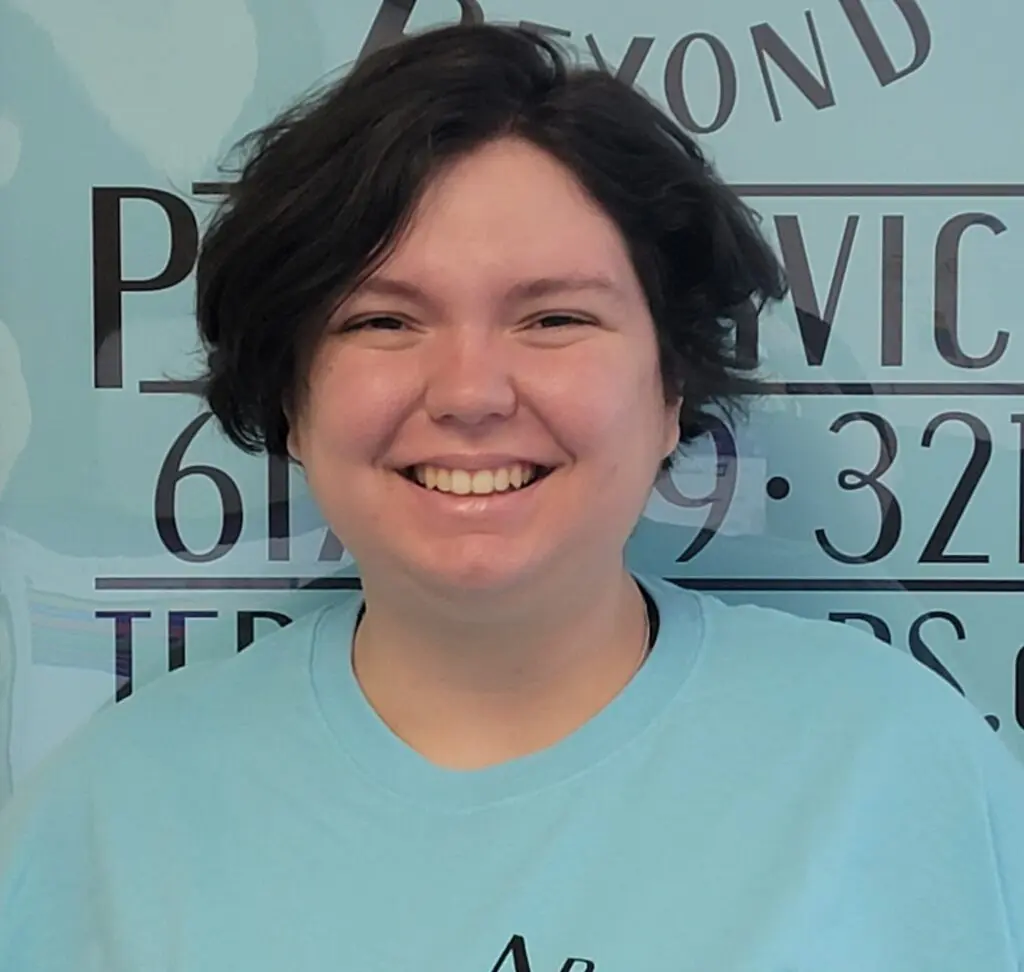 Juniper
Caregiver
Coming Soon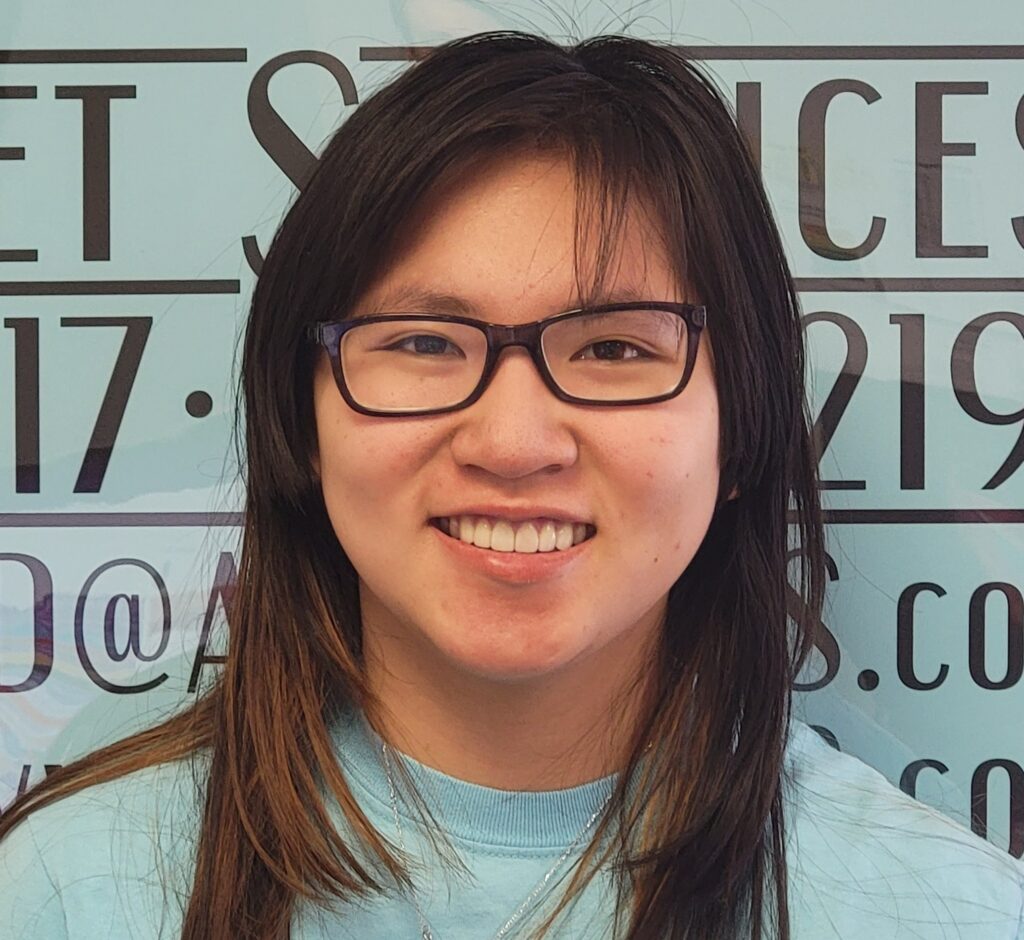 Kati
Caregiver
Kati has had countless furry friends growing up and is currently owned by a cockatiel named Alfi, 2 guinea pigs named S'more and Gizmo, and 2 roaches named Bo and Jeremy. She has 2 years of experience in caring for pets professionally in the form of pet sitting and working at a doggy daycare. When she's not walking dogs, she likes to play ukulele and video games.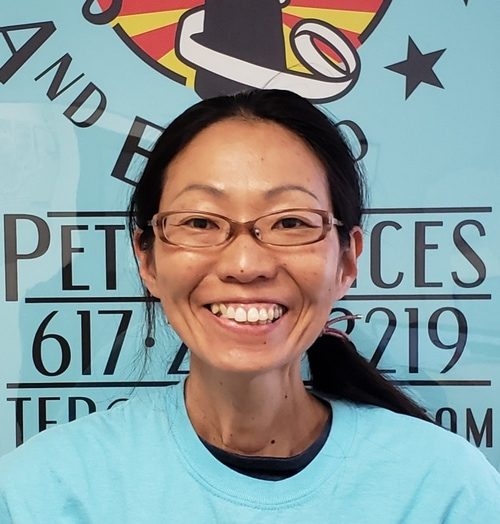 Katsumi
Caregiver
Katsumi, originally from Japan, grew up with rescue dogs, hamsters, guinea pigs, rabbits, birds, fish, and even turtles. Currently, she lives with two wonderful rescue dogs, Hershey and Kringle. She's happy to be working in a job where she gets to meet so many new animal friends!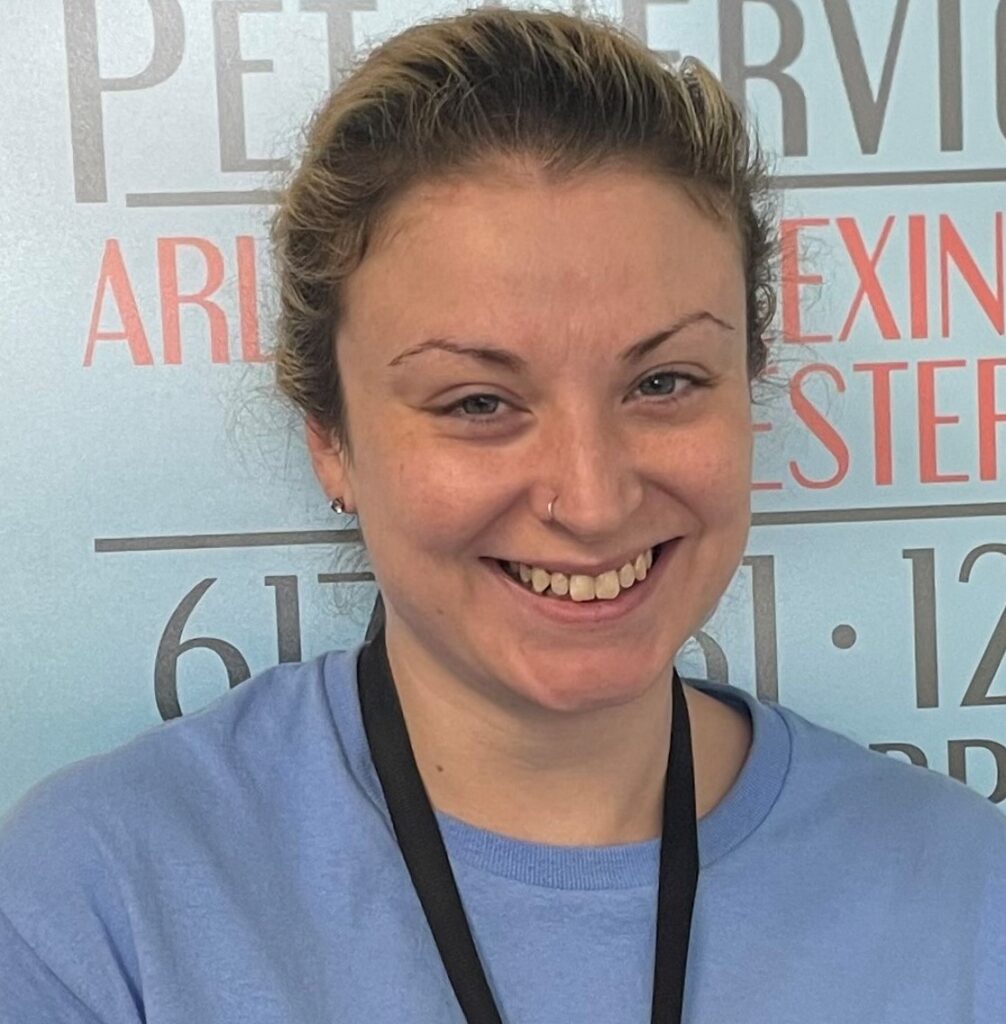 Kayla
CAREGIVER
Kayla has always had a passion for animals and grew up with both cats and dogs of all shapes and sizes in the house. Kayla would wake up early on weekends to watch "Dogs 101" and "It's Me or The Dog" starring Victoria Stilwell on Animal Planet as a child. Learning about cats and dogs, their personalities, behaviors, genetics, breed history, etc was all exciting to Kayla and continues to expand my knowledge both on and off the job.  Kayla has over 10 years of professional experience working with cats and dogs. Having worked as an animal caretaker / adoption counselor for a non-profit animal.  Kayla was able to expand her knowledge of animal behavior, animal psychology, and veterinary medicine by attending seminars, taking Canine CPR courses, and working hands-on alongside veterinary staff.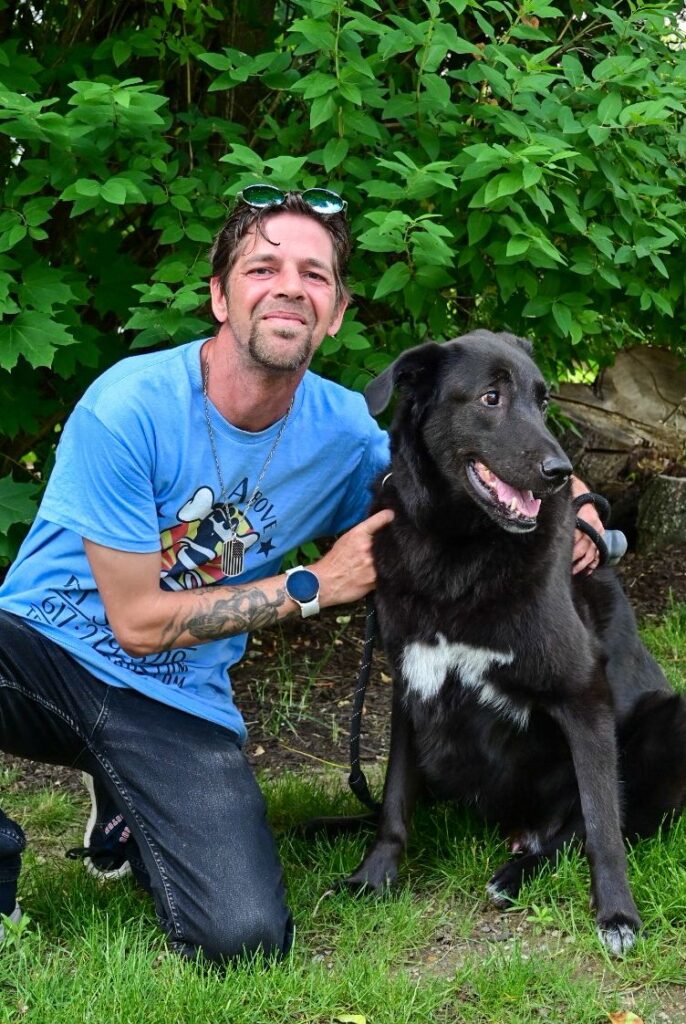 Keith
Caregiver
Keith is a proud member of the A&BPS team. Keith grew up around dogs his whole life and has owned both tarantulas and snakes as well. Keith now brings years of professional experience from other dog walking/dog daycares to the team. In Keith's spare time, he pursues poetry and drawing.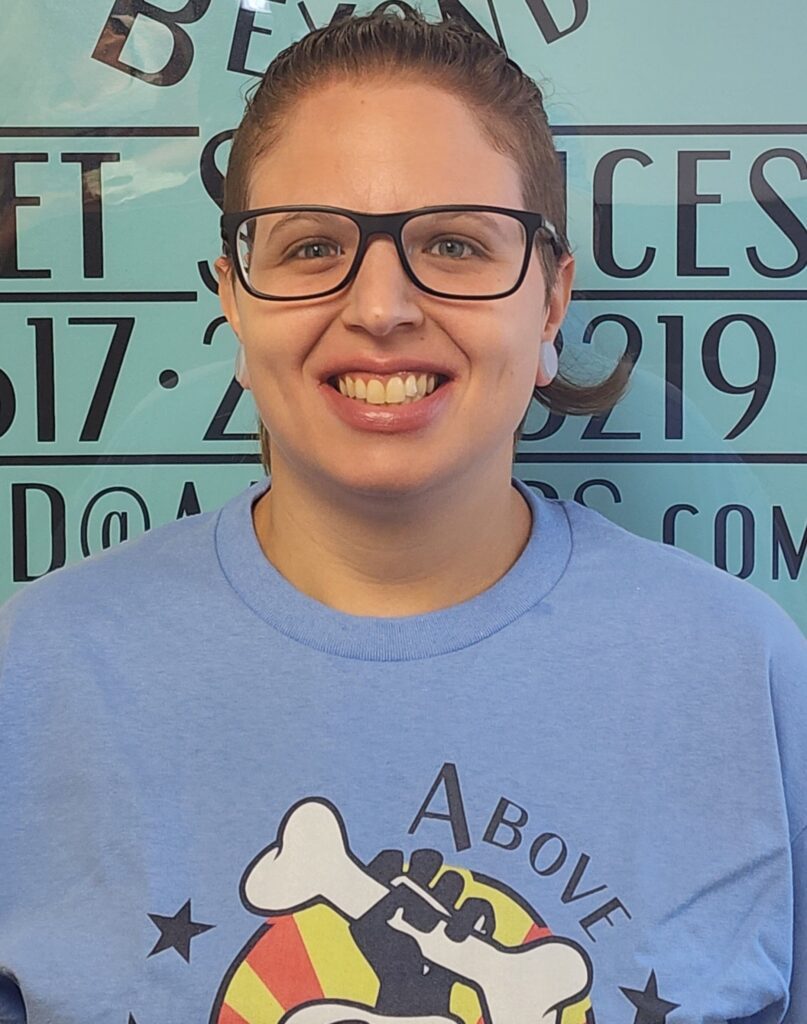 Kim
Caregiver
Coming Soon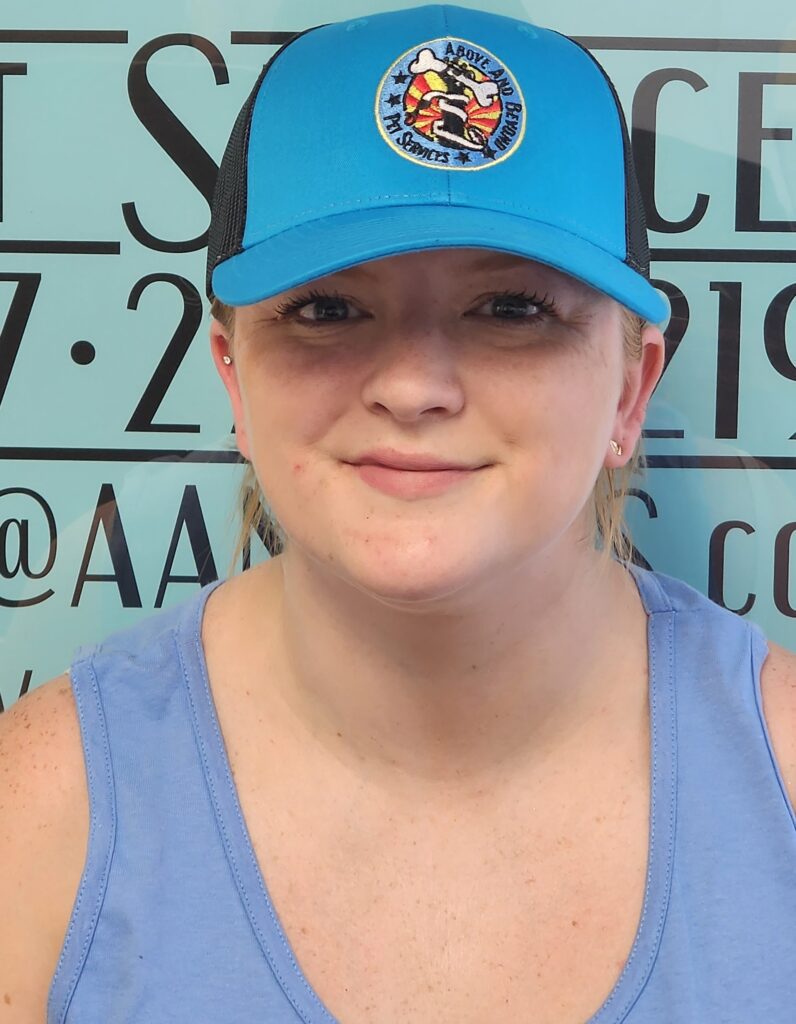 Kristen
CAREGIVER
Kristen had many pets growing up. She considers herself a dog whisperer as many dogs are in immediate comfort and joy by her presence. Right now she has a crazy chinchilla, a love-bug Guinea pig, 2 cuddly pups and a fancy fierce kitty. She enjoys spending time with her animals and now has started the dream of having animals around her throughout her career! Excited to make as many furry friends as possible and give your animals the same consistent love, care and respect everyday of the year!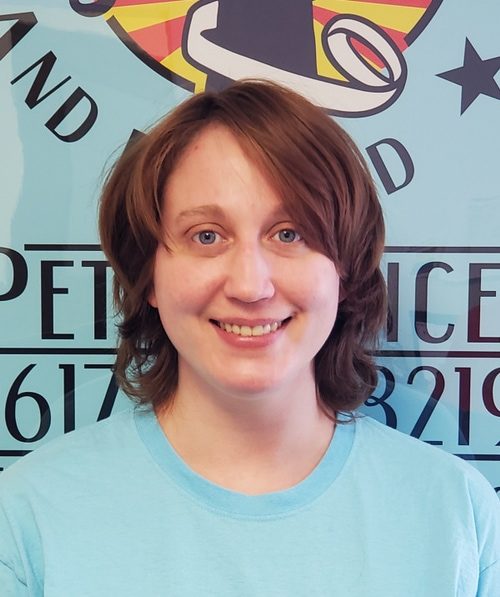 Lauren
Caregiver
Lauren is an artist/filmmaker and has been working with animals as long as she can remember. Besides growing up with dogs and cats at home, she has experience from her jobs at dog daycares/boarding facilities and as a Boston area dog walker. She loves volunteering with shelters (shoutout Feline Friends!) and has fostered puppies (she especially misses the baby angel Pitt they nicknamed Miss Muscles and lovingly refers to the time spent fostering her as "the olympics of dog"). Fostering also often includes bottle-baby or teen feral kittens (So sweet! So STINKY! So rewarding to teach them to feel safe!) and even bunnies (Those happy kicks!) Lauren is so excited to join ABPS because nothing makes her happier than being sweet to and keeping safe the snuggly babies of the world. She knows how important their care is to you, because its important to her too!!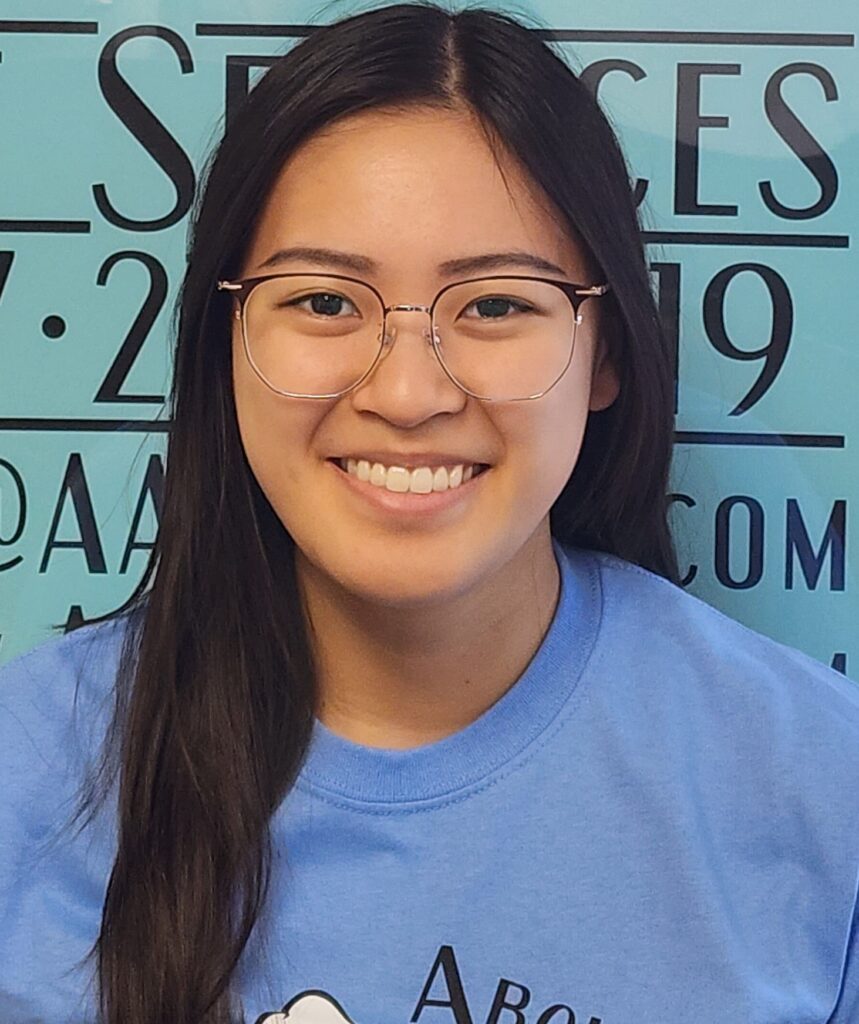 Lillian
CAREGIVER
Lillian, an animal enthusiast, has harbored a deep passion for creatures of all kinds since childhood. Renowned among friends as the "dog whisperer," Lillian possesses an extraordinary ability to connect with and understand dogs on an unparalleled level. Currently, Lillian shares their life with a pet turtle who still does not have a name after 8 years. In addition to their turtle companion, Lillian has also embraced the role of a cherished godparent to two furry babies, Kimchi and Bean, reinforcing their enduring love and connection with animals.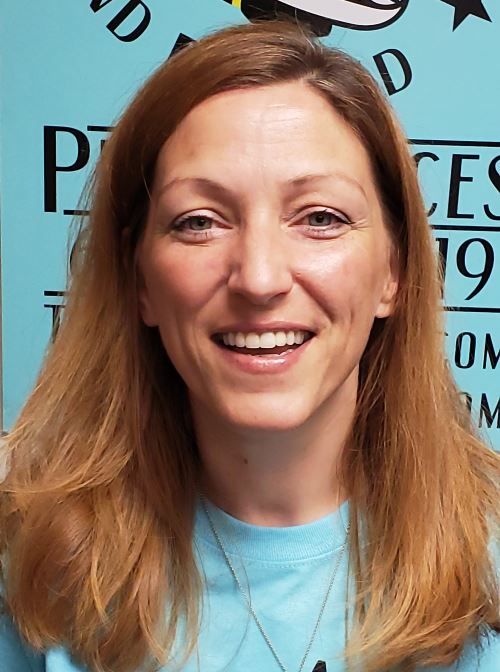 Lori
Caregiver
Lori has years of experience caring for her own pets, as well as extended family cats & dogs of many breeds and sizes. In her free time, she can be found hiking with her terrier Charlie or relaxing at home with Charle and her cat, Cloud.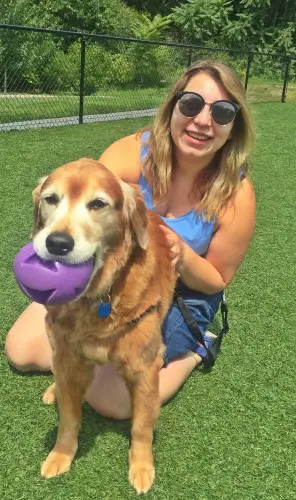 Maria
Caregiver
Maria is a passionate caregiver for people and animals alike. She is currently training to be a nurse and brings her meticulous, caring attitude to the field when taking care of pets.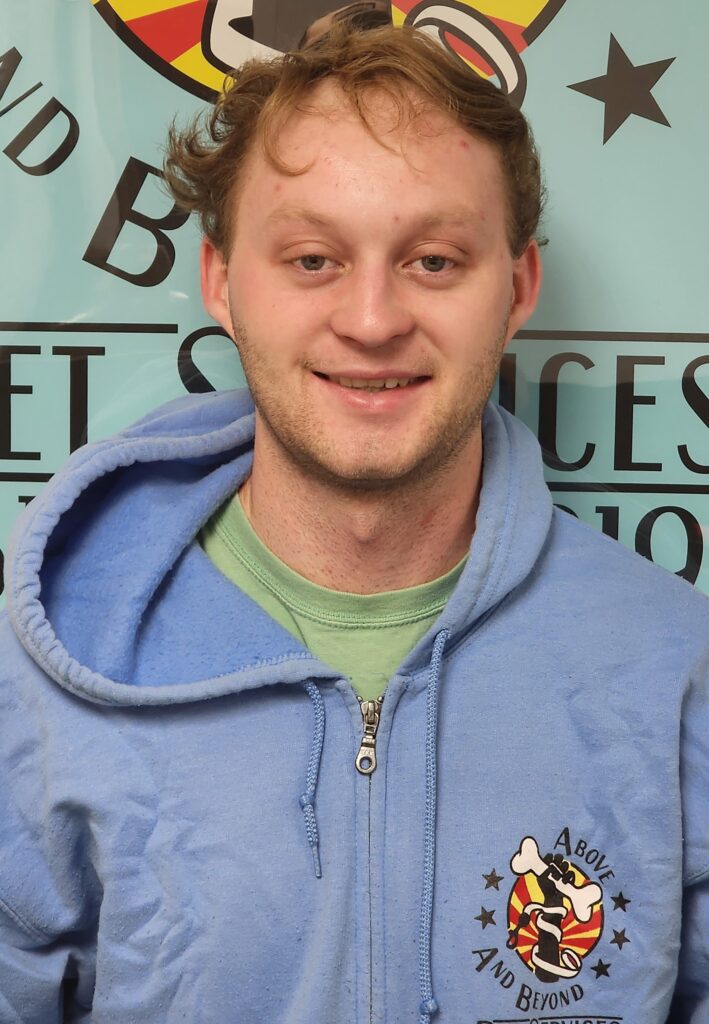 Matthew
CAREGIVER
coming soon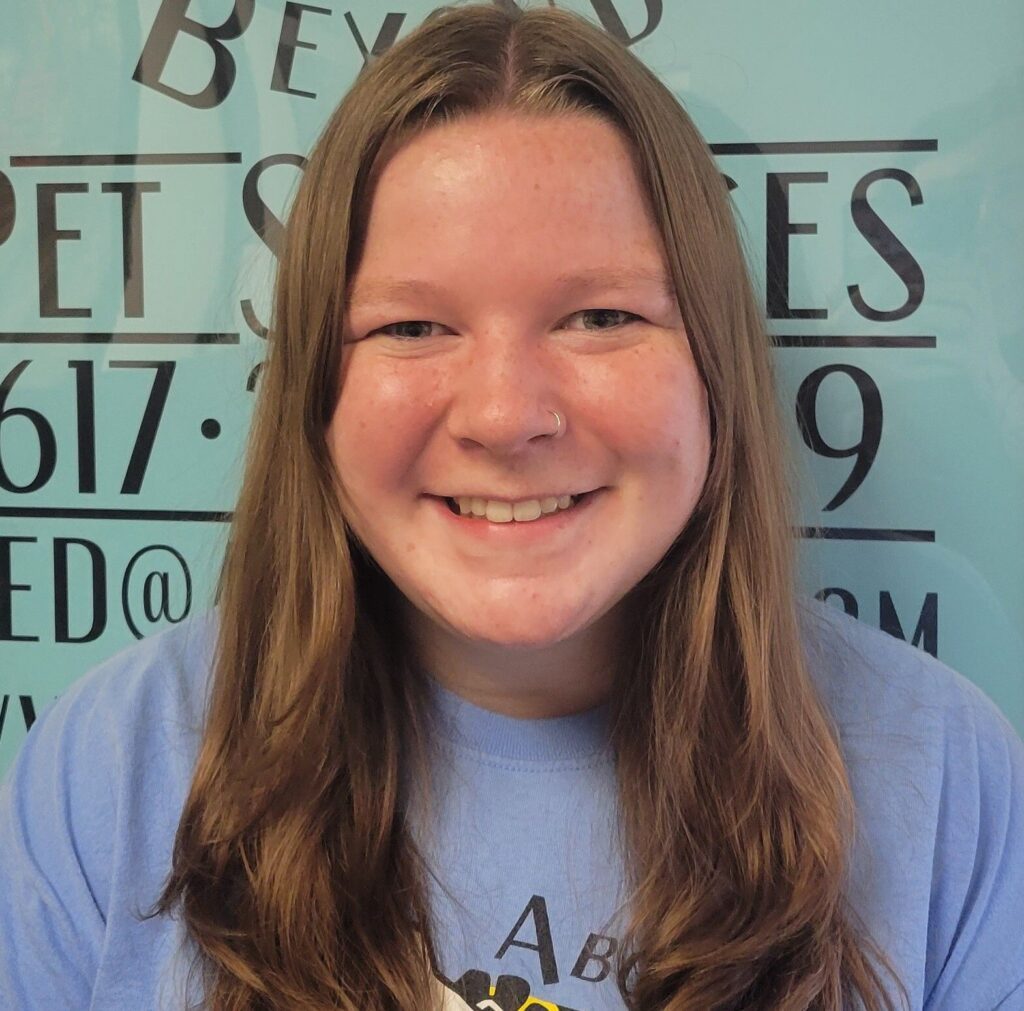 Melissa
Caregiver
Melissa is a dedicated and compassionate employee with a deep-rooted love for animals. Growing up surrounded by all kinds of creatures, Melissa developed a strong bond and understanding of their needs. Hailing from Georgia, she brings her southern warmth and hospitality to every furry friend she cares for. With two dogs of her own, Melissa knows firsthand the importance of treating pets like family. Her genuine passion for animal caretaking shines through in every interaction, ensuring that your beloved pets receive the utmost attention, care, and love during their time with her.
Miriam
Caregiver
Miriam grew up in Massachusetts and is currently a student majoring in communication, arts, and multimedia studies. She loves music, art, and all kinds of animals. She had two fearless cats growing up and they were a handful in themselves! It was a lot of fun and great companionship. She's done a lot of dog sitting for family and friends and cannot get enough of that puppy love! She is excited to join the Above and Beyond team and looks forward to meeting your animals!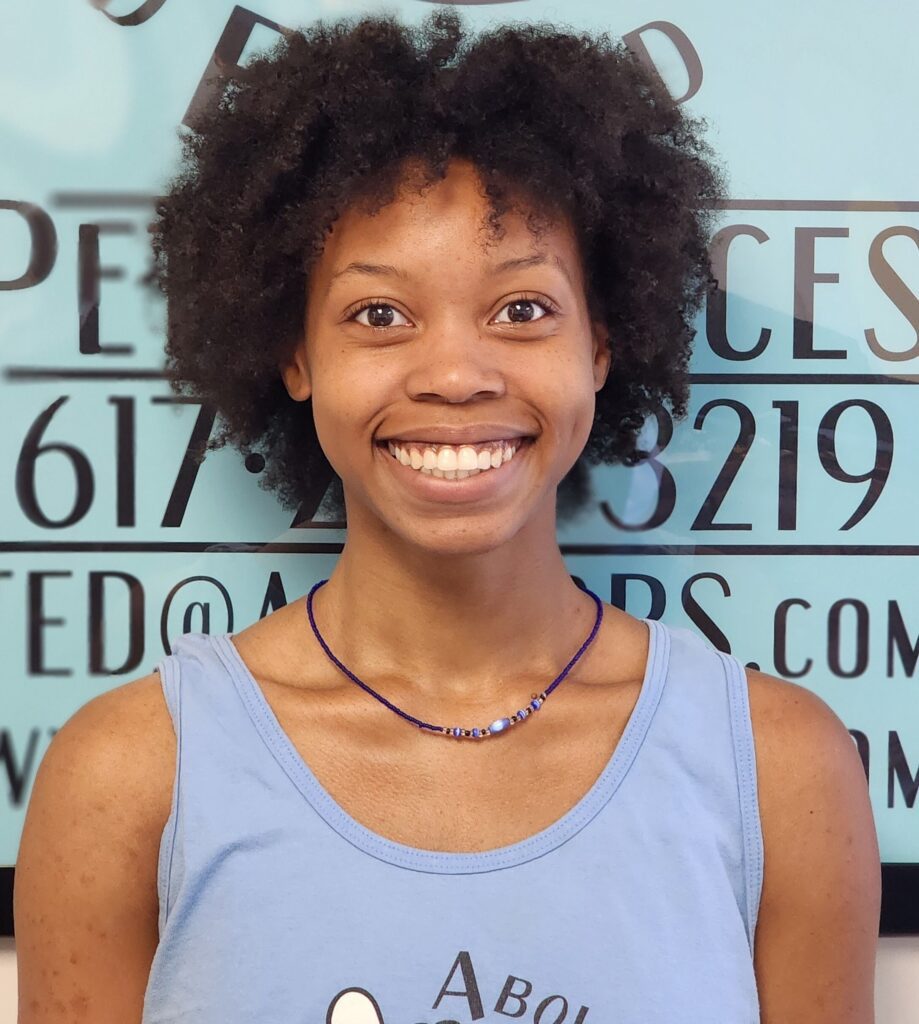 Nandi
Caregiver
Coming Soon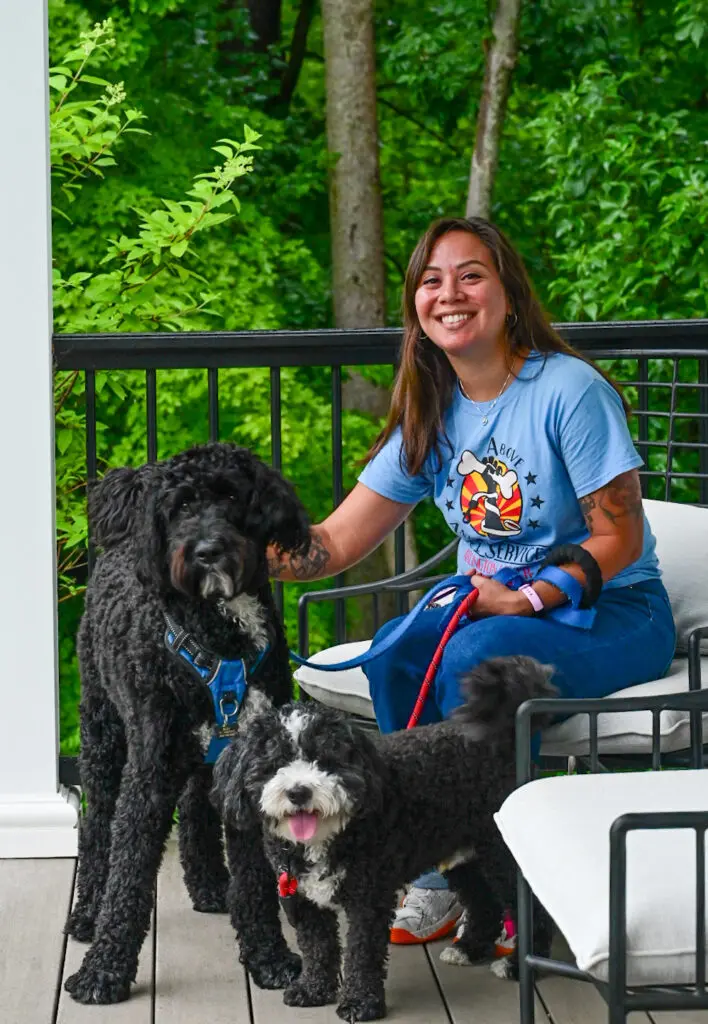 Nicole
Caregiver
Nicole has always had pets growing up, and has such a love for all animals. When she was little she grew up with three beautiful cats. There was Murphy, Sasha and Bandit. When she was 12 she got her very own dog who she named Little Dude. He was a Yorkshire terrier and the runt of his litter. She had him until he was 16 years old. This past year I adopted her Norwich terrier mix Jerry, from Serbia. She got him as an emotional support animal for her son and the two of them love playing and being with one another. Nicole believes pets enrich our lives and are truly a gift.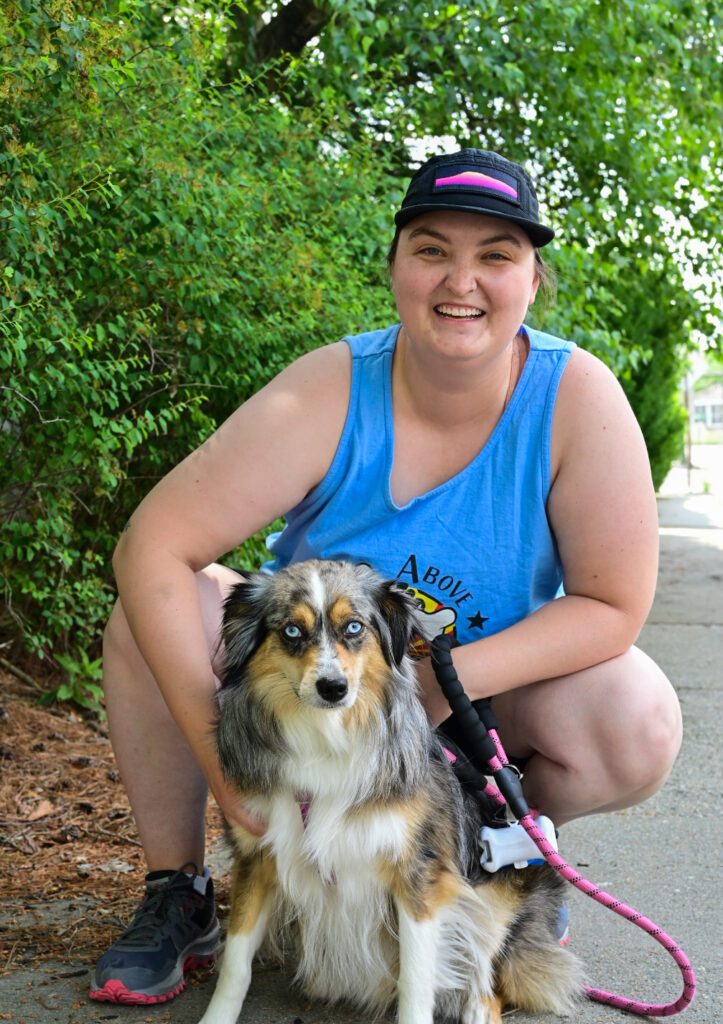 Paige
Caregiver
Paige grew up in Vermont with a love of the outdoors and nature. She always had cats and was the go-to neighborhood petsitter. Her love of animals has only grown. She has a rescue pup at home named Honey, a pug, schnauzer mix. Paige has previous dog walking experience and can't wait to bring her enthusiasm to the Above and Beyond Pet Services team!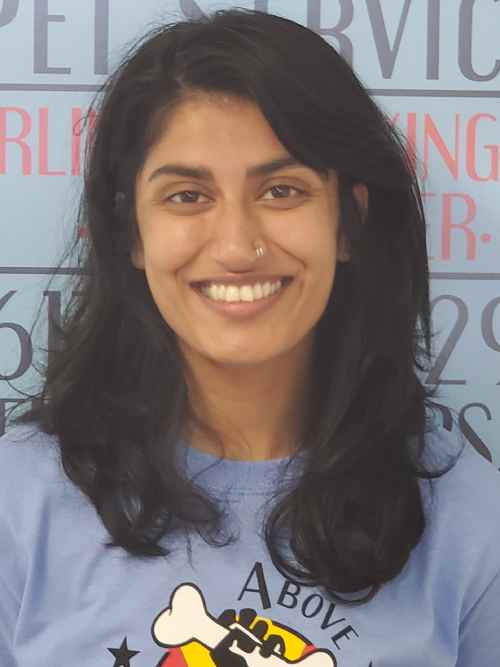 Richa
Caregiver
Despite not growing up with any pets, Richa is a long-time animal lover and currently a proud parent of a beautiful corgi and two sweet cats. Being around animals of all kinds brings them great joy, and they can't decide whether their favourite critters are cuttlefish or donkeys! Richa currently resides in Watertown and, when not taking care of your pets, can be found hiking, biking, making music, or studying for grad school.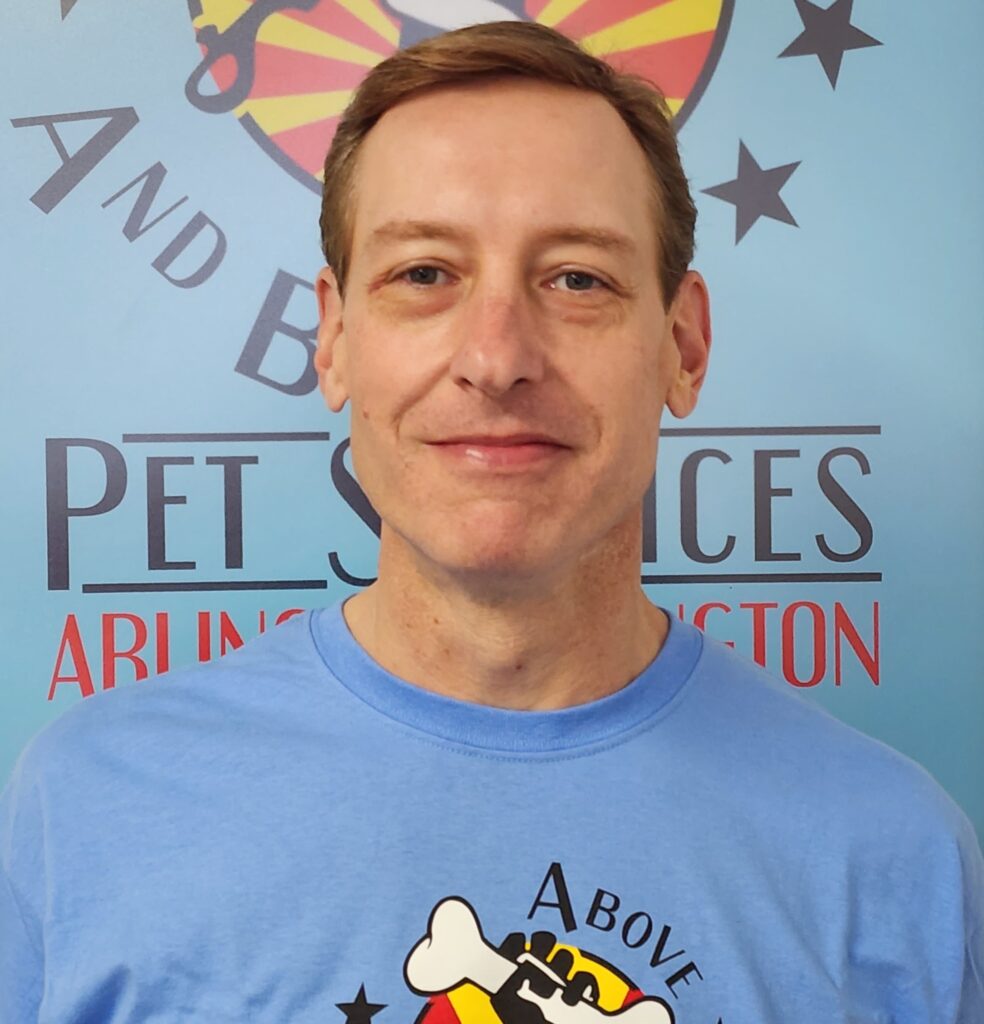 Terry
Caregiver
Terry grew up in Arlington in a household with dogs, cats, birds, guinea pigs and mice. He has two cats, Lisa and Bart, cuddly siblings adopted from St. Croix. After a career in newspapers and then family caregiving, he now enjoys befriending animals, wandering local forests with his camera, and tending to his pollinator garden.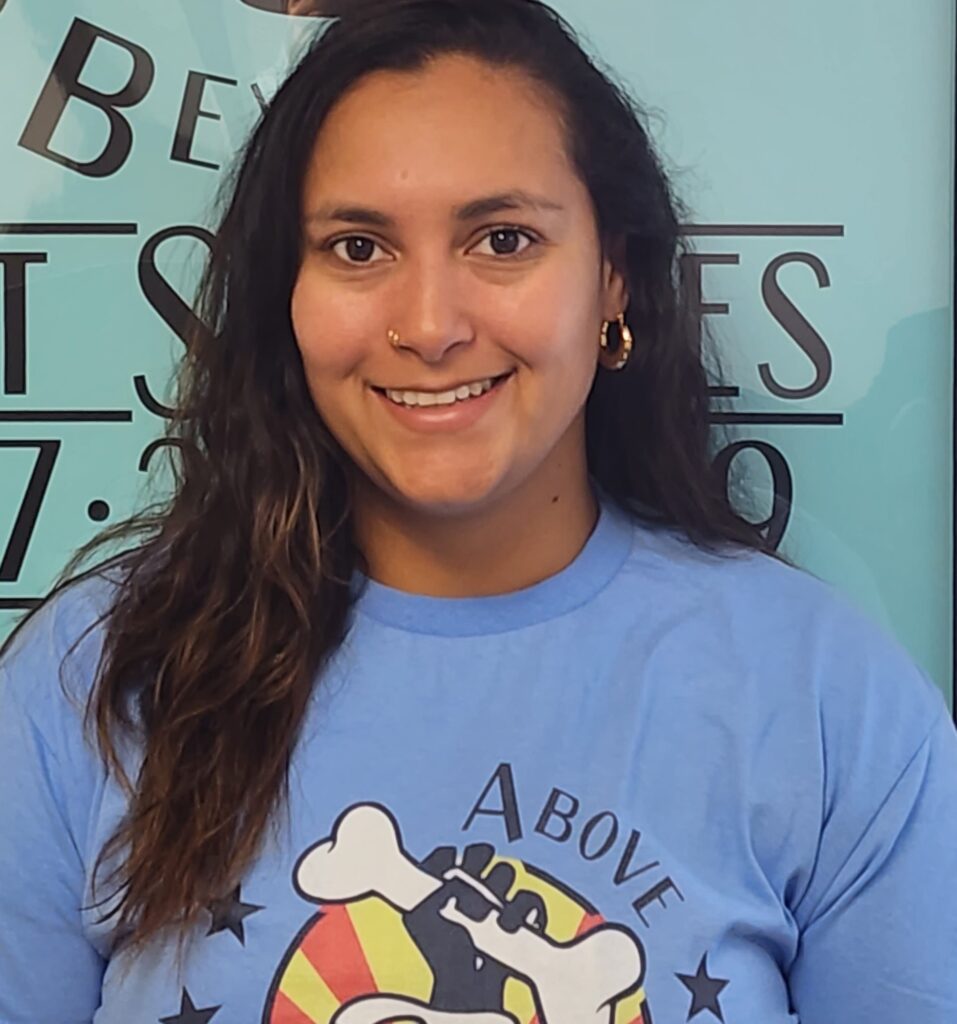 Yvonne
CAREGIVER
Yvonne has always had a passion for animals- especially for her 12 year old chihuahua, Chico. She is anticipating the day she can finally throw him a quinceañera. Although she has always considered herself more of a dog person she developed a strong connection to her cat while serving in the Peace Corps for 2 years. While the battle for loving cats or dogs the most still goes on in her mind, she looks forward to meeting as many of your lovely pets as possible.