Meet Our Compassionate
& Responsible Pet Care Staff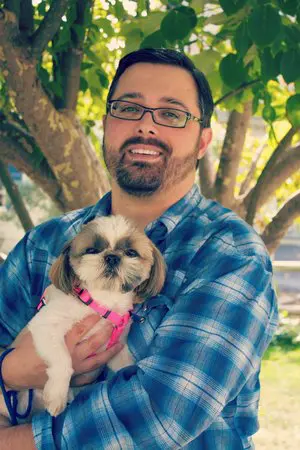 Ted's passion for animal care began in 2005 when he started fostering homeless animals through the MSPCA. In 2012, after a career in healthcare client service management, Ted decided he did not want to spend his days at a desk anymore. Instead, he wanted to combine his commitment to client services with his love of pets and founded Above & Beyond Pet Services. His vision was to offer a service that felt personalized, one that was there when you needed them with employees that would build a relationship with your pet. Ted believes in hard work, doing what is right, and helping people and pets in any way he can. Continue reading for more information about the Above & Beyond Pet Services team.
Holly,
Operations Supervisor
Growing up, Holly had an abundance of animal siblings. She currently resides with two cats: Balerion and Alexia. She loves all animals great and small, but is especially fond of cats and greyhounds. Holly has about 10 years of experience as a professional pet caretaker. On her off hours, she can often be found painting, reading, crocheting, or volunteering at a local cat shelter.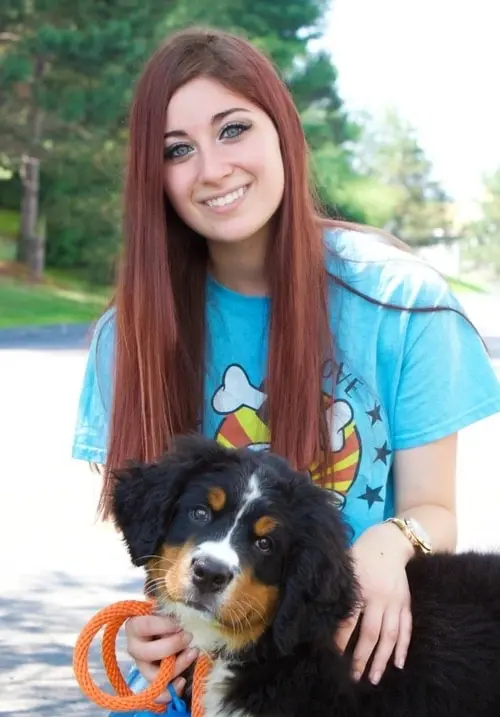 Rachel,
Operations Supervisor (Arlington)
Rachel has enjoyed the company of animals her whole life and owns two lovable bunnies. She decided to pursue her passion for animals and is currently pursuing her degree as a Veterinary Technician.
Devin,
Operations Supervisor (Belmont)
Devin has loved animals his whole life. Having grown up with pets ranging from puppies to English Mastiffs, to cats and fish, Devin is comfortable with whatever friends you have in your home. Currently residing in Belmont, Devin is ready to meet your pets with a smile & leave them with a smile as well!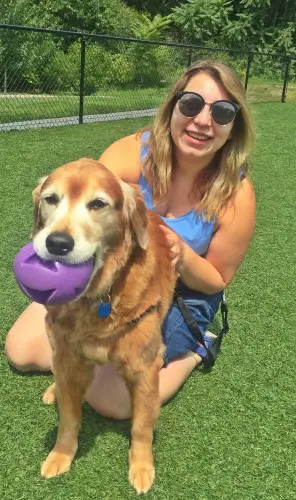 Maria is a passionate caregiver for people and animals alike. She is currently training to be a nurse and brings her meticulous, caring attitude to the field when taking care of pets.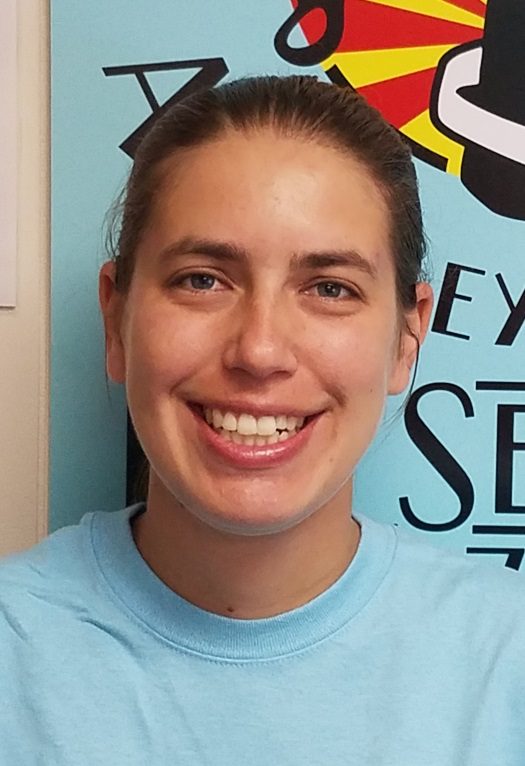 Chelsea has always loved animals. She grew up with cats and dogs and has been pet-sitting for neighbors and friends since she was 12 years old. She has volunteered with animals for over a decade - walking shelter dogs, managing a cat shelter, and finding forever homes for adoptable pets. Through her work at pet boutiques, she understands the needs of pet owners and is familiar with a wide range of pet products. In her free time, Chelsea cuddles her two rescue cats, hikes, and volunteers at Mass Audubon Drumlin Farm.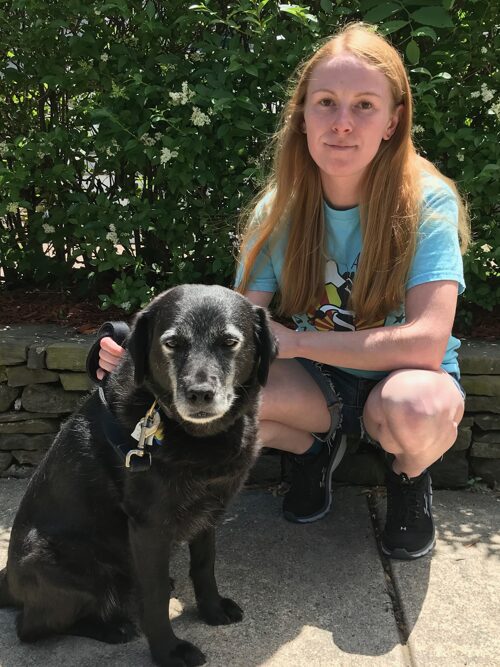 Krystal was born and raised in Waltham and grew up with cats for most of her life. As a kid, she wasn't allowed to have a dog, so she spent much of her time walking her friends' and neighbors' dogs. She has always wanted to pursue working with animals, and she is finally fulfilling that long desire!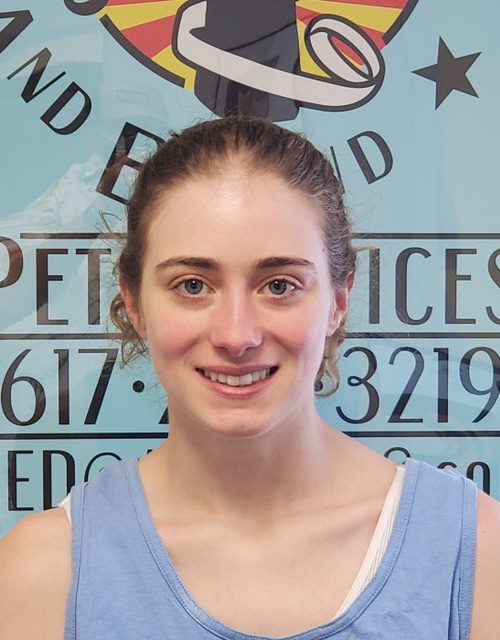 Lauren
Weekend Supervisor
Animals have always been Lauren's passion. Growing up, she was always caring for different animals, including her dog Bailey. While in college, she cared for pets as a pet sitter, and dog walker, and even worked with farm animals. Along with her passion for animals, she has found that she also enjoys caring for those around her.
Ray has been an animal lover since childhood. They grew up with many dogs, cats, and even a few birds. Ray has been working professionally with animals for 2 years and is eager to continue!
Sarah has been around dogs for as long as she can remember. Her parents fostered dogs while she was growing up, and any time she got the opportunity to help, she always would. Sarah has a certification in dog training and loves helping dogs learn new things. She has experience working with everything from behavior issues to trick training, and is even planning on participating in some dog sports with her own dogs in the future! She's also cared for small animals of all kinds including cats, hamsters, and guinea pigs, reptiles from snakes to geckos to bearded dragons, and birds. She adores animals of all kinds and just wants to give them the life they deserve!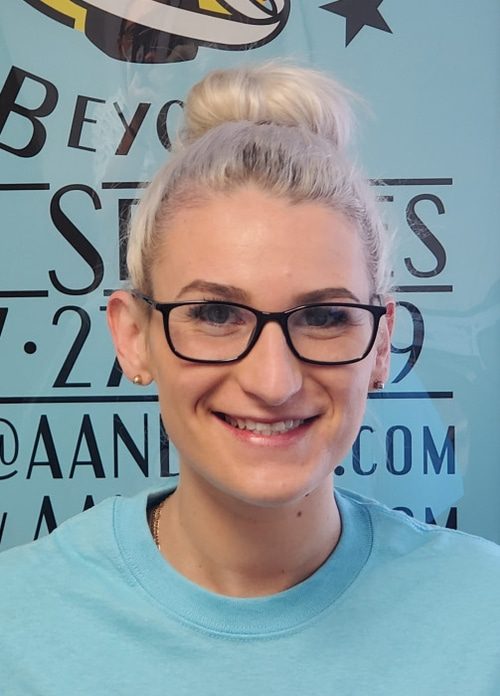 Stephanie has always been an animal lover. Throughout her life, she has fostered many dogs of all breeds and sizes and grew up loving and caring for any animal that came her way. At home, she has an 8-year-old German Shepherd named Gemma and a 4-year-old hedgehog named Sonic. In her spare time, Stephanie can be found painting and also loves traveling with her family. She has such a loving nature and natural caregiving tendencies that show every time she is around both people and animals.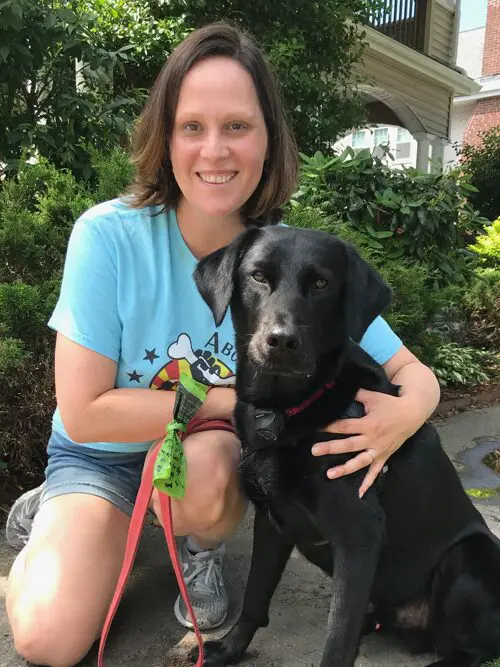 Aleks has a great passion for all kinds of animals. Originally from Poland, she grew up in a house with a dog, cats, multiple fish tanks, and a bird! Each summer, she vacationed in the lake region, where she developed a greater love of nature and its creatures. Since moving to the United States, her house has always been full of beloved furry friends. Currently, two wonderful cats are a part of her pack. She enjoys being able to fulfill her passion for taking care of all creatures, big and small.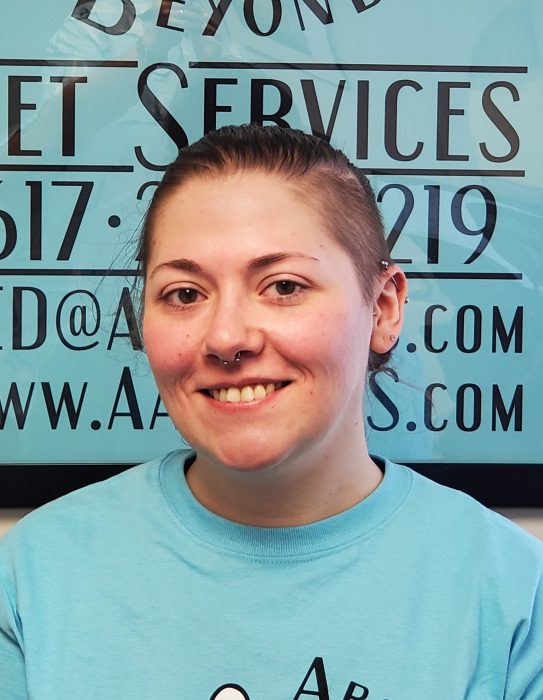 Brittany has always had an immediate love for animals. Starting from catching small lizards as a kid, she now tries to befriend every dog and cat she comes across. She has had a variety of pets ranging from fish, ferrets, finches, a rabbit, and cats, but is currently a dog mom to a goofy lab mix named Chuck and an itty bitty pitbull named Ember. Her other passion is creating artwork of pets as a self-taught artist.
Bruno has been around animals since he was 3 years old. Ever since then, his love and passion for animals has only gotten bigger overtime. He is comfortable with any type of pets. His entire life he always had dogs and grow up around them. He worked professionally as a dog bather for 2 years in Brazil, and acquired many experiences with a variety of animals throughout his career, including dogs, cats and even rabbits. Now living in the USA, he is happy to be able to work in the career he loves!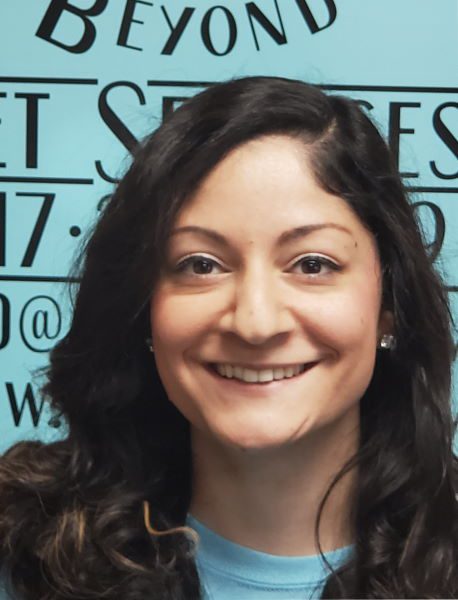 Christina, a Belmont native, grew up with guinea pigs, hamsters, and a long-haired Dachshund who she still adores and cares for today. She enjoys bonding with her aunt's Golden Retriever and three Tuxedo cats. She has always had a deep love and passion for animals and believes that pets are truly family members that deserve lots of love, attention, and care. She hopes to volunteer at different animal shelters in the future, as well as adopt multiple shelter dogs and provide them with a happy life. In her free time, Christina can be found performing music, teaching Zumba fitness, and taking ballroom dance classes.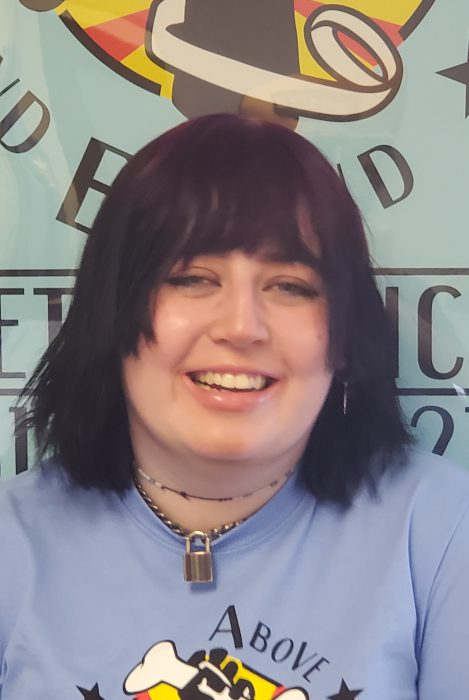 Chloe's whole life has always involved dogs, and had them all growing up. Cambel, Miffer, Captain Cooper and Dixie. Present day Chloe still has Cooper. He's well over the age of 15 but doesn't show it at all, he still has the spirit of the little puppy. Dogs have always been a very important member of my family and will always be.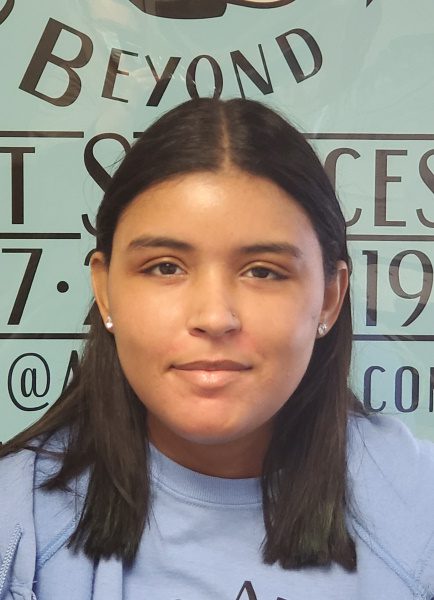 As a kid, Diadra grew up around cats, often caring for neighborhood strays out of a desire to help them in any way she could. As an adult, Diadra has 3 cats: Chako, Christmas, and Kitty. Though she doesn't have a dog in her family, she has always enjoyed watching friends' dogs while they were on vacation. Diadra loves all animals and wants to help improve their lives in any way she can and be their voice.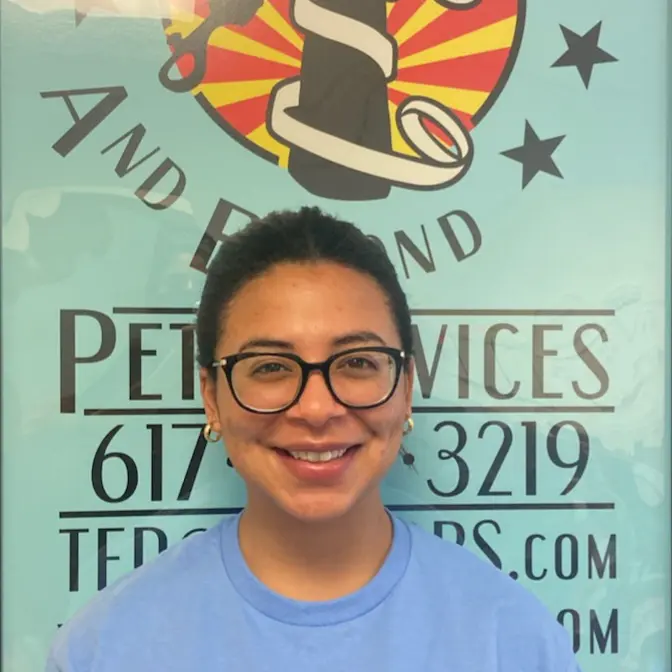 Espy has only ever had animal siblings. Her and her family have the blessing of owning a livestock rescue where she gets to care for them all. At home she has 7 goats, 6 dogs, 2 cats, a parrot, a miniature horse, and too many chickens to count. As an adult, Espy has 2 furry babies of her own: Benny and Quetzali.
Espy loves all animals, no matter what shape, size, or species. She sees the unique personalities in each one and is committed to giving your furry babies the best care they can have.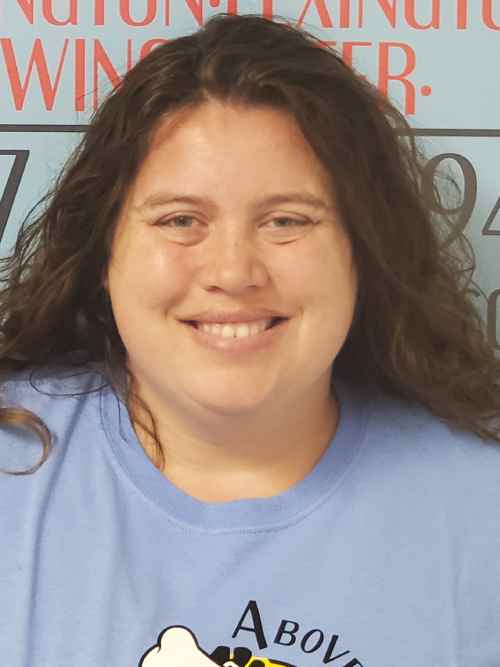 Elise is a proud human companion to two rascally cats and has been caregiving for animals since she was a child. She values compassionate and positive care. The most rewarding part of pet care for Elise is earning a pets trust and learning how they communicate and she is thrilled she gets to do this as a job!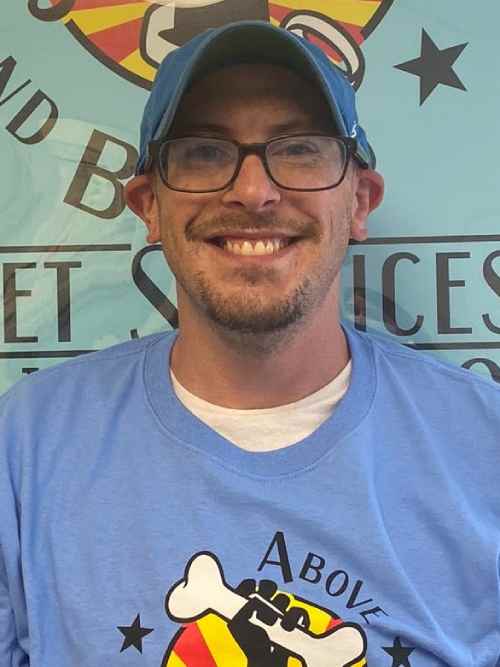 Evan has been an animal lover his entire life. Originally from Newton, he is currently training to be a biology teacher. He has been caring for pets for friends and family for many years and is eager to meet some new furry friends. In his spare time, Evan can be found playing sports, exploring nature, or relaxing with his cats Mojo and Marshmallow.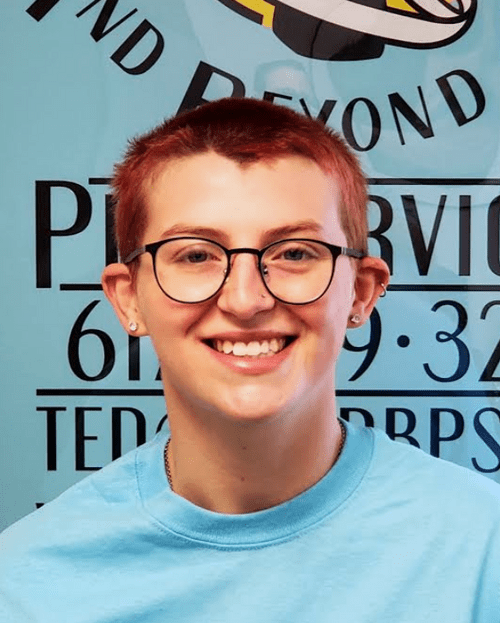 Forrest has loved animals his whole life, and has three cats at home: Twix, Wally, and Phoxbo! He is currently studying at MassBay for his associates in environmental science. Forrest brings love and attention to his animal care.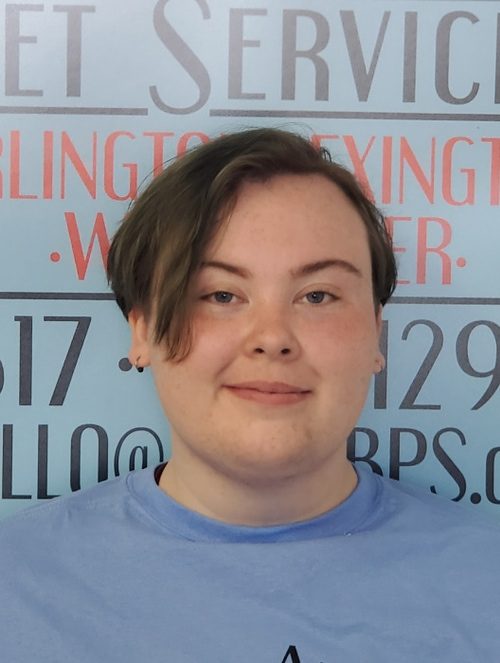 Over the years, Ian grew up with many dogs. Their first best friend was Mia, a black lab hound who followed them everywhere. Then came Rosie, a teeny tiny Jack Russell terrier who loved to be carried inside jackets in the winter. Luna came next --the sweetest pitbull to ever exist--and shortly after, a wise and beautiful European short hair kitty named Freyja joined the family. These days, Ian's only dog is Bowie! (And occasionally, they pet sit Frank the bearded dragon when their sister works late.) Having a rescue pup with a lot of anxiety has taught Ian many things, and they couldn't be happier to hang out with your fur babies.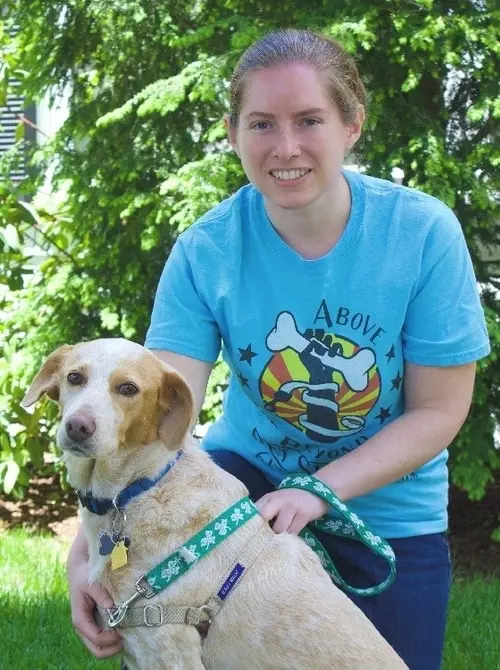 Jordan, a Vermont native, received her Bachelors of Science in Animal Science before moving to Mass to work at a zoo. There she got experience working with a large variety of animals. Then, Jordan decided to make the change to pet care, as she is a lifelong dog lover. She has been caring for pets professionally for over five years. She has a dog of her own and a tortoise. She also lives with two other dogs, a cat, a rat, and chickens.
As a child, Joy was a great lover of dinosaurs and animals. Joy would never meet a dinosaur, but she did get to grow up with a variety of animals she was very lucky to call her friends, including mice, birds, dogs, and a not-so-cuddly but nonetheless charismatic hedgehog. Her spare time is spent reading, taking photos, and bothering her friends, so she can play with their dogs.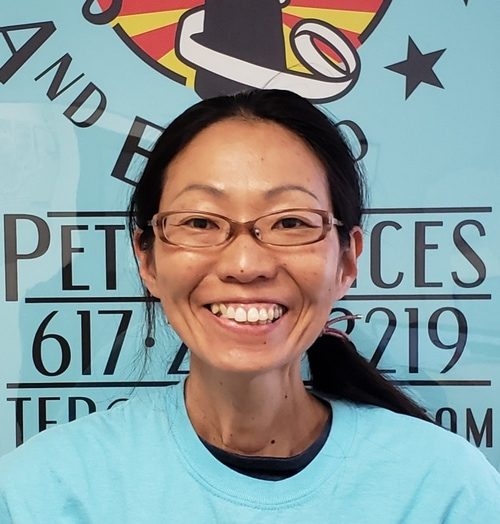 Katsumi, originally from Japan, grew up with rescue dogs, hamsters, guinea pigs, rabbits, birds, fish, and even turtles. Currently, she lives with two wonderful rescue dogs, Hershey and Kringle. She's happy to be working in a job where she gets to meet so many new animal friends!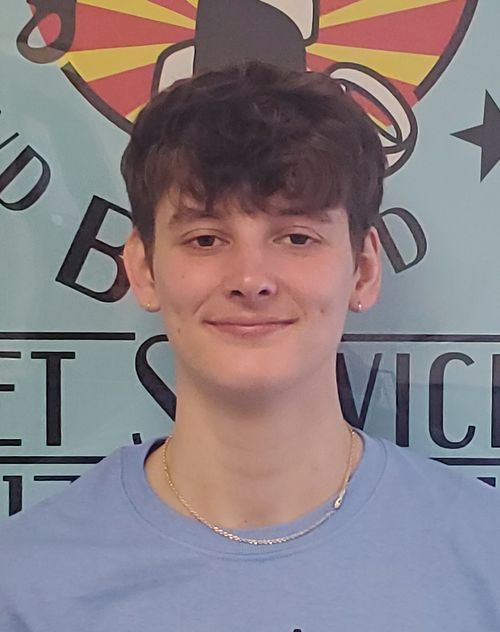 Katy has always loved animals, starting with a cat named Trapper. They currently have 2 dogs at home, and enjoy cuddling them at the end of the day! When they're not caring for your pets, they enjoy skateboarding and drawing.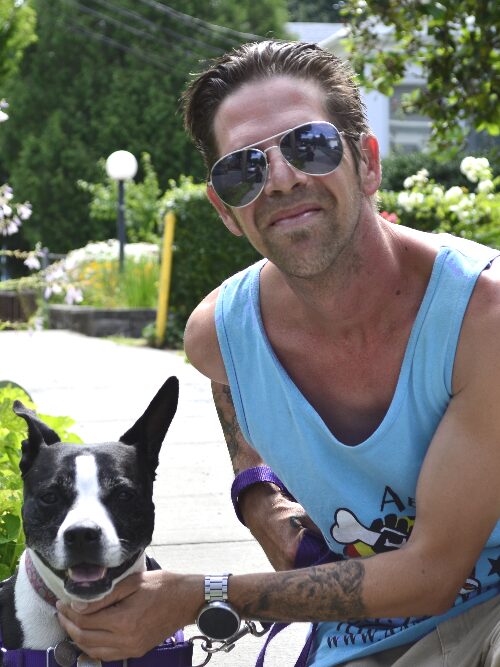 Keith is a proud member of the A&BPS team. Keith grew up around dogs his whole life and has owned both tarantulas and snakes as well. Keith now brings years of professional experience from other dog walking/dog daycares to the team. In Keith's spare time, he pursues poetry and drawing.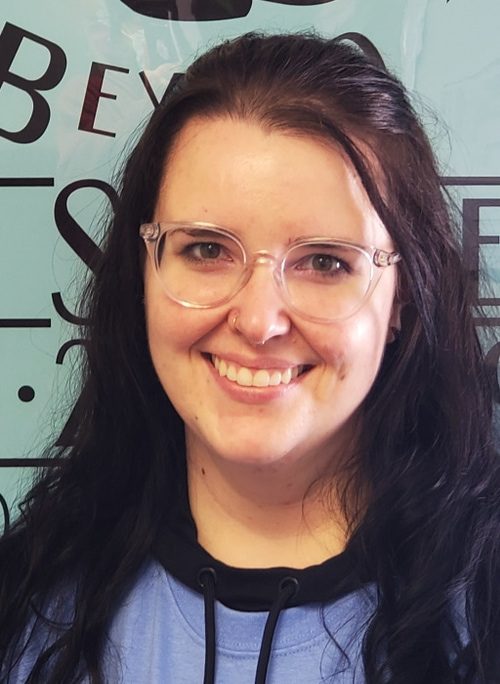 Originally a Georgia native, Kenzie grew up caring for pets of all kinds, including dogs, cats, hamsters, fish, chickens, and even assisting in rehabilitating wildlife like orphaned squirrels and birds. She moved to Boston in 2021 with her wife Michelle, their 2 cats, Nora Louise and Theo; and their rescue mystery mutt, Oliver. She's a sucker for a curly tail and believes that no outfit is complete without a sprinkling of pet hair. In her free time she enjoys collecting K-pop memorabilia, DIY projects and spoiling her pets.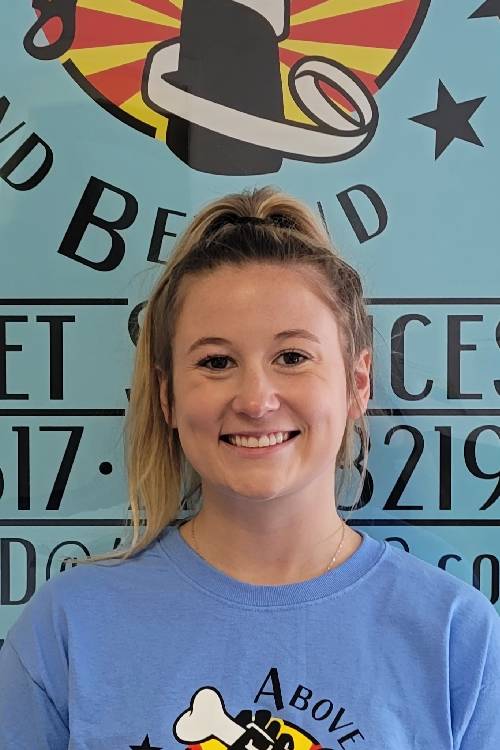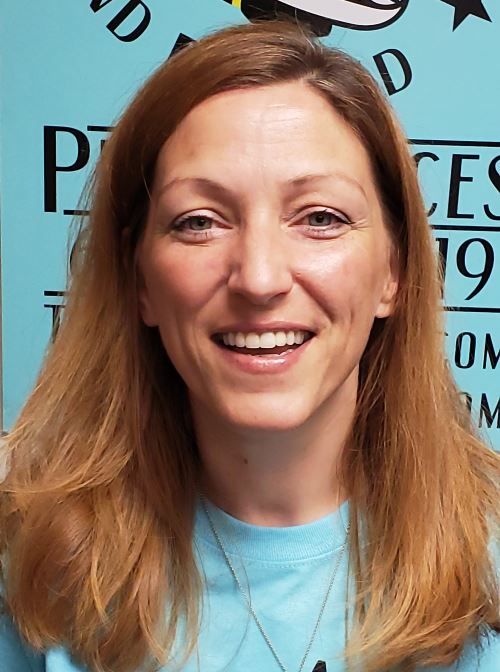 Lori has years of experience caring for her own pets, as well as extended family cats & dogs of many breeds and sizes. In her free time, she can be found hiking with her terrier Charlie or relaxing at home with Charle and her cat, Cloud.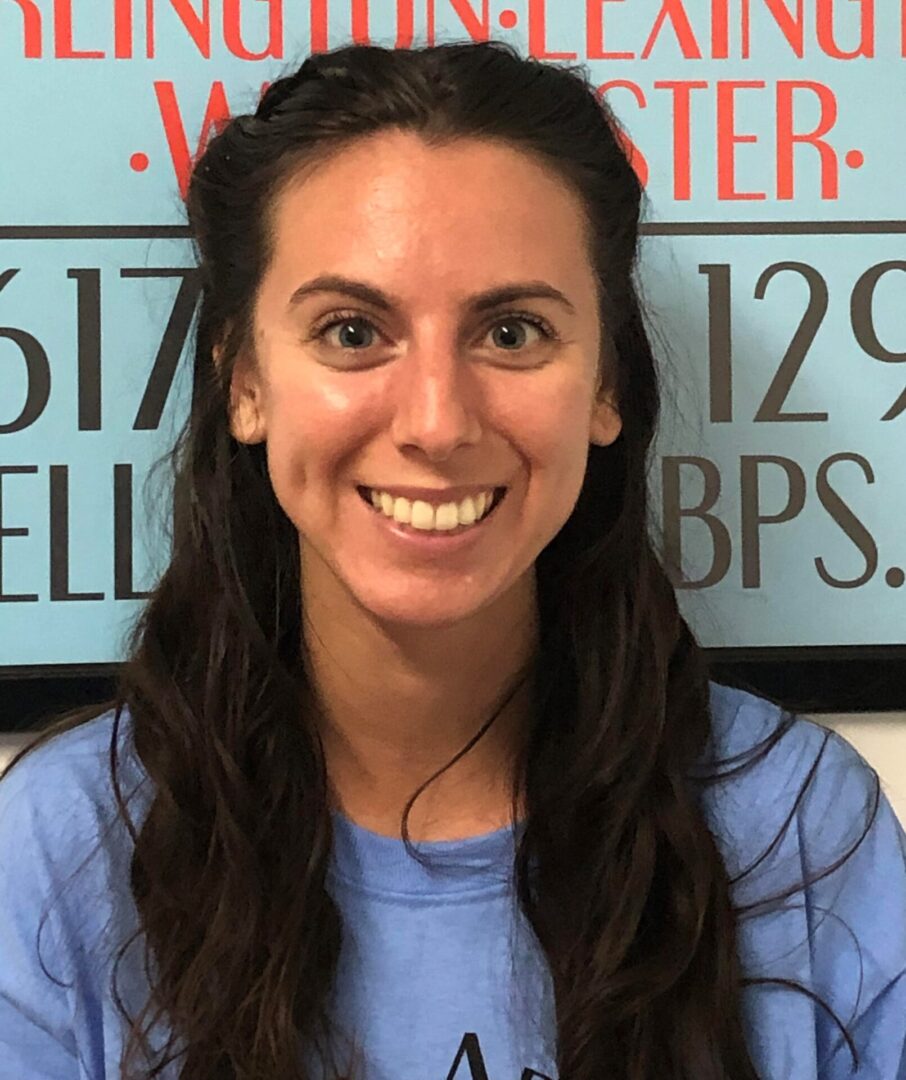 Makenna is pursuing her masters in special education. She has been around animals her whole life and it's always so fun for her.  Makenna's favorite pet was her hedgehog!  She is excited to join the team to spend time doing something I love.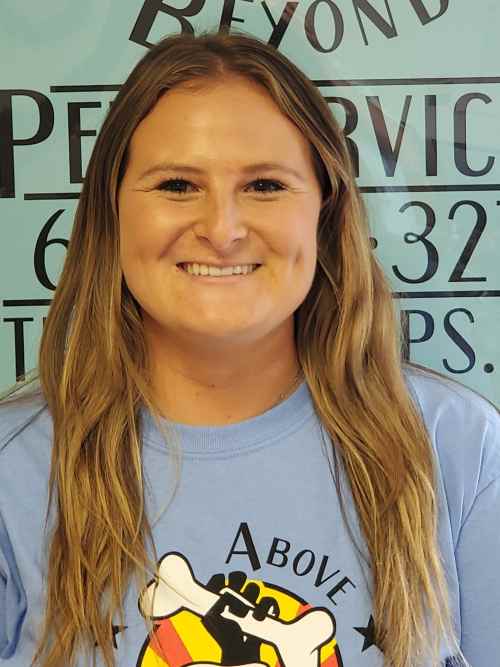 Mary has grown up around animals all her life and she currently has an Australian Shepard dog named Bruin. Mary has been an animal lover for as long as she can remember. Not being able to have pets at her apartment she is looking to do what she loves which is hanging around animals and tending to their needs. Animals bring so much happiness to her life and helping in anyway She can is her true passion"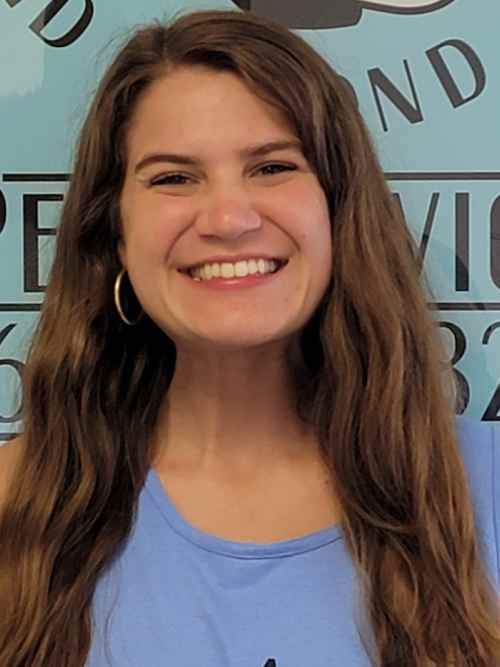 Meghan has been a pet-lover since she was crawling around. Growing up, she had a Calico cat named Callie and two golden retrievers, Sunny and Toby. She is a twin herself, so it was fitting that her family owned two goldens! She brings a nurturing, focused and fun attitude to the Above and Beyond team. You can catch her obsessing over cute animal videos in her free time.
Miriam grew up in Massachusetts and is currently a student majoring in communication, arts, and multimedia studies. She loves music, art, and all kinds of animals. She had two fearless cats growing up and they were a handful in themselves! It was a lot of fun and great companionship. She's done a lot of dog sitting for family and friends and cannot get enough of that puppy love! She is excited to join the Above and Beyond team and looks forward to meeting your animals!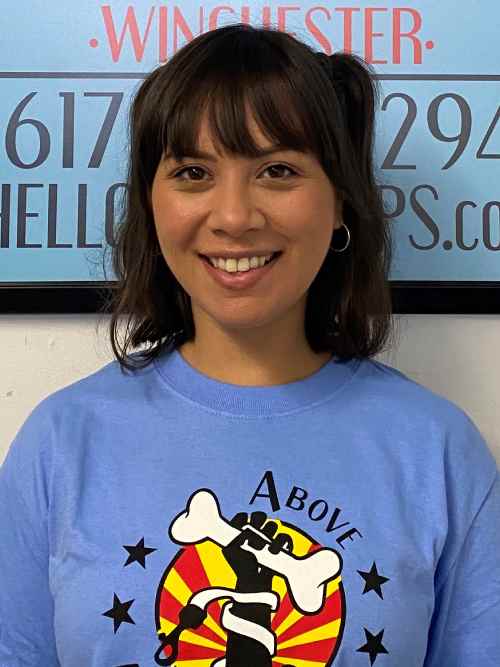 Nicole has always had pets growing up, and has such a love for all animals. When she was little she grew up with three beautiful cats. There was Murphy, Sasha and Bandit. When she was 12 she got her very own dog who she named Little Dude. He was a Yorkshire terrier and the runt of his litter. She had him until he was 16 years old. This past year I adopted her Norwich terrier mix Jerry, from Serbia. She got him as an emotional support animal for her son and the two of them love playing and being with one another. Nicole believes pets enrich our lives and are truly a gift.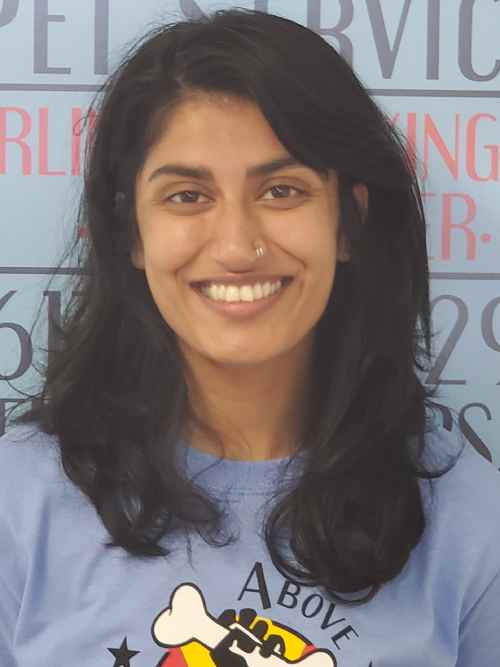 Despite not growing up with any pets, Richa is a long-time animal lover and currently a proud parent of a beautiful corgi and two sweet cats. Being around animals of all kinds brings them great joy, and they can't decide whether their favourite critters are cuttlefish or donkeys! Richa currently resides in Watertown and, when not taking care of your pets, can be found hiking, biking, making music, or studying for grad school.










Sarah has always had a passion for animals. She started out by simply taking over all of her brother's pets from cats and mice to catfish and sharks. In high school, she started her pet sitting career by watching friends' dogs and quickly confirmed animals were going to be her career path in life. She graduated from Mount Ida College with a Bachelors in Veterinary Technology but decided medical wasn't the direction she wanted to go at this point in life. Instead, she went into daycare management and dog training and found her passion in training behaviorally challenged dogs. Ironically enough, Sarah does not have a dog of her own but a very sassy cat named Melody!